Contact LBC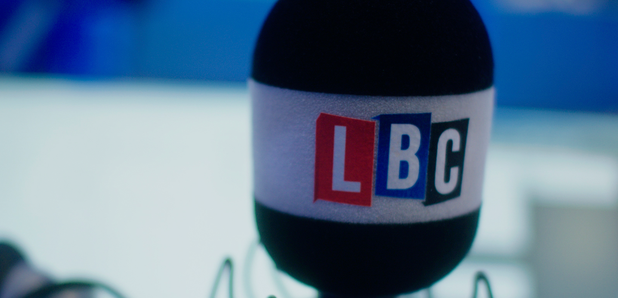 We believe the most memorable moments of radio are created when you join in the conversation and create the rich, interesting dialogue for which we are famed. You can contact us in the following ways.
Contact LBC on Air
Call our programmes direct on 0345 60 60 973
Text our programmes direct on 84850 (standard network rate)

or email the presenters
Contact the LBC Offices
If you have a general enquiry about the station, please email or write to us.
Or write to us at:
LBC Radio Ltd
30 Leicester Square
London
WC2H 7LA
Media enquiries
If you're a journalist with an enquiry about LBC, please call 020 7766 6000.
Picture Desk
If you would like to discuss an image on our website, or to send us a picture or video for editorial use, email picturedesk@global.com
Global's Newsroom
LBC news originates from Global's newsroom which provides news for us and all our sister stations, such as Capital, Heart and Classic FM. Our journalists draw upon a range of sources in compiling the updates, but we're also keen to hear from you.
If you witness news in the making, drop us an email below.


Complaints
If you've heard something that you're not happy with, or if you feel that something isn't fair, we'd appreciate your comments. Drop us a note below and we'll look into the issue you raise.

Advertising on LBC is regulated by the Advertising Standards Authority. If you feel an advert breaches their guidelines you can complain to the ASA.