Who Are The DUP? The Democratic Unionist Party Explained
9 June 2017, 12:24 | Updated: 9 June 2017, 14:56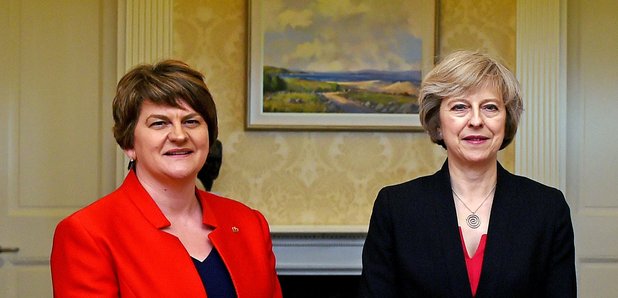 Theresa May has announced she will form a government with "friends in the DUP" - here's everything you need to know about the party.
The Prime Minister met with the Queen this lunchtime to confirm that a deal with the DUP is in place, but what does this mean? And what does the party stand for?
The Democratic Unionist is the largest party in the Northern Ireland assembly, securing 10 MPs in this general election.
Theresa May is thought to have agreed to a minority government, not a coalition, with the DUP under the pretence the party will help the Tory government pass through laws.
What Are The Party's Key Policies?
Set up in 1971, the party traditionally has links to the Protestant churches, but religious influence has reduced in an attempt to secure votes from "socially conservative" Catholics.
The party's current leader is Arlene Foster, photographed below following the party's victory.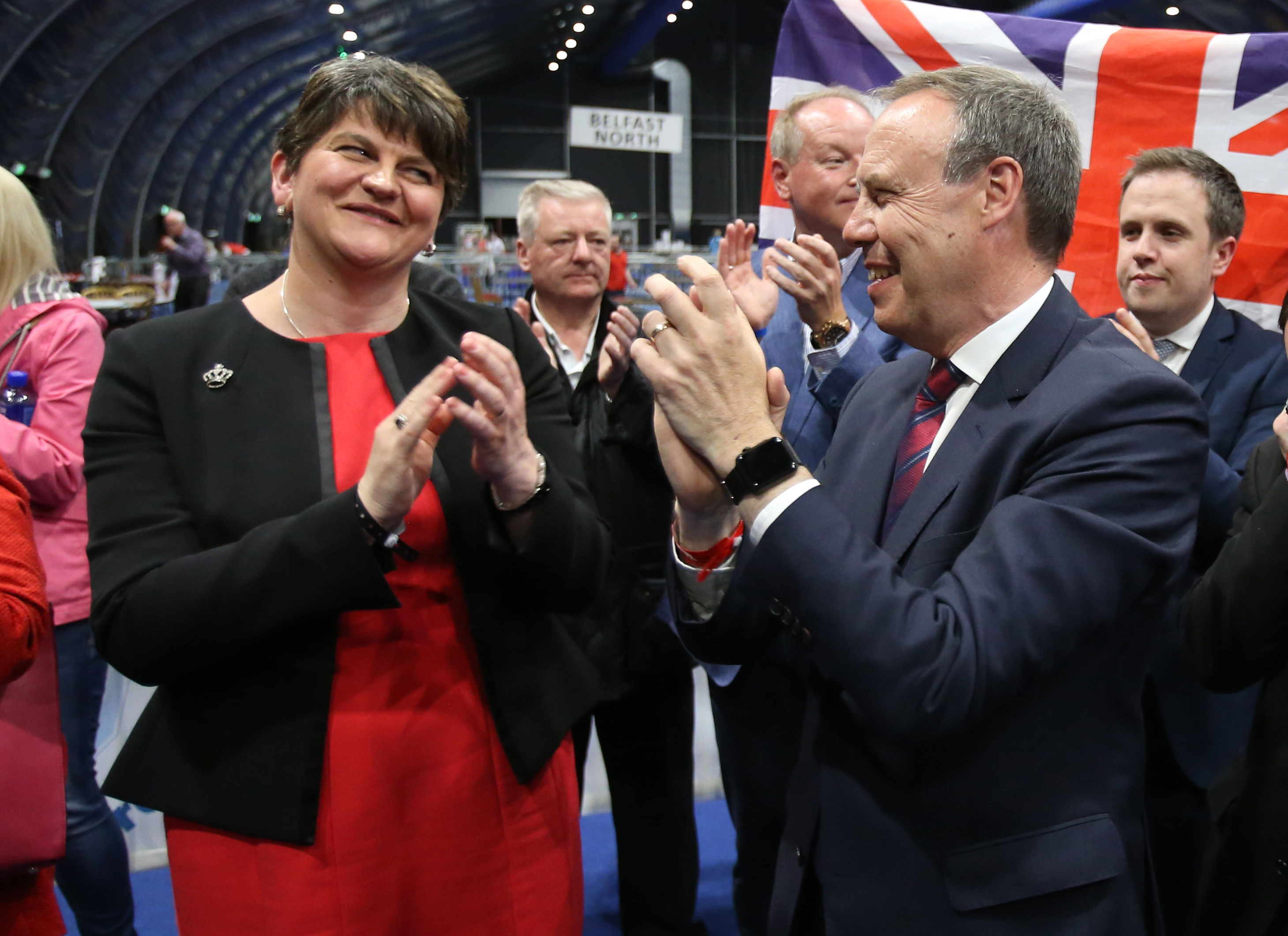 Victorious DUP Leader Arlene Foster and Deputy Leader Nigel Dodds Photo: PA
The right wing party has a long-running relationship with the Tories, and is heavily critical of Labour's Corbyn.
The religious party is against gay marriage and has a limited record on supporting LGBTQ rights. It has also fought hard against women's right to have an abortion.
It is pro-Brexit, but has previously outlined that it is against a "hard Brexit", because it does not want a hard border with Ireland.
The DUP could force the Tories to drop the scrapping of the "triple lock" pension guarantee, and means testing of winter fuel payments, which it opposes.
DUP leader Arlene Foster says she has spoken to Theresa May this morning. She told a press conference: "We will enter discussions with the Conservatives to explore how it may be possible to bring stability to our nation at this time of great challenge."