Theresa May Position On Cannabis Oil Is 'Inhumane', Says Ex-Drugs Minister
19 June 2018, 08:02 | Updated: 19 June 2018, 08:13
The former Drugs Minister says Theresa May's insistence that cannabis oil should not be used for medicinal purposes is "inhumane".
The debate has resurfaced after Charlotte Caldwell had seven bottles of medical cannabis from Canada confiscated after she bought it to treat her 12-year-old son Billy's epilepsy.
Ex-Lib Dem MP Norman Baker tried to get the drug legalise during his time in the Cabinet of the coalition government.
But he revealed his attempts were scuppered by the then Home Secretary, Mrs May.
Speaking to Ian Collins, he said: "I brought patients who were using cannabis because nothing else worked for them into the Home Office to meet officials. Very responsible and articulate people who I think convinced the officials.
"But why did nothing happen? The answer is in two words - Theresa May.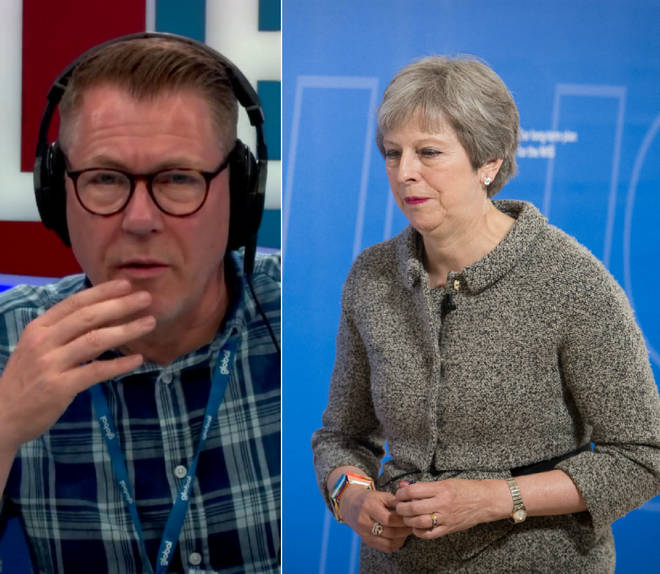 "She has got a pathological fear of cannabis in all its manifestations and blocked my and others' attempts to take this forward in 2013.
"I had a sympathetic response from Health Secretary Jeremy Hunt, but she was determined not to take it forward. That's the reason we're in this position now.
"It's inhumane, frankly, to deny people medicine which will help them. And even worse, to prosecute them when they source it themselves.
"When I contacted Jeremy Hunt, within an hour, she was on the phone to him saying 'Pay no attention'."