Ian Collins Disarms An Angry Caller With One Pinpoint Question About The McCanns
13 February 2018, 09:45 | Updated: 13 February 2018, 09:51
This passionate caller was furious with the amount of money spent on the investigation into Madeleine McCann. But one simple question from Ian Collins completely disarmed her.
Karen in Taunton was angry after the Met Police applied to the Home Office for additional funding to continue looking into the disappearance of the three-year-old in Portugal.
She said it wasn't fair that other missing persons such as Ben Needham got no funding and believes Madeleine has received so much funding because she is from a middle class family.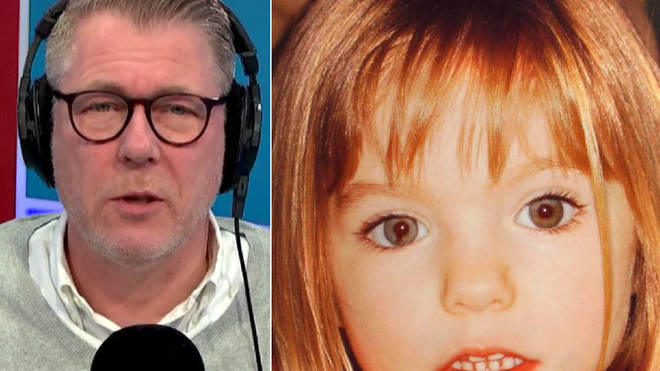 She was getting increasingly angry throughout the call - but realised her frustration may have been misplaced when Ian asked one question.
"Ian, it's been 11 years," she shouted. "You can't keep going on with this."
But Ian responded: "Would you say that if it was your own child? Would you ask the investigation to close if it was your own child."
Karen's response: "Well, you know, I would be... no".
Ian followed that up by saying: "You would feel the same as well, that if there was something to pursue, they'd pursue it."
Karen let out a big sigh before admitting: "I suppose so, I suppose so."