Ian Collins 'Nauseous' Over Trump Protest In London
19 January 2017, 07:23 | Updated: 19 January 2017, 17:58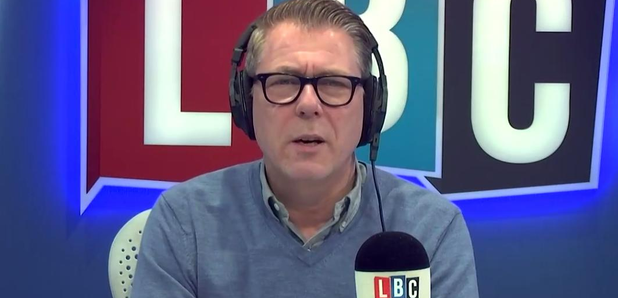 Ian Collins has questioned why women in London feel the need to protest against President-Elect Donald Trump.
Thousands of women are marching from the US Embassy to Trafalgar Square on Saturday, matching a huge protest against the incoming President in Washington DC following Trump's inauguration.
Speaking on his LBC show, Ian simply couldn't work out what it's got to do with women in London.
He said: "For what reason will you march? What is your specific reason to be there? I can think of very few things.
"I actually feel slightly nauseous thinking about the march on Saturday. What's the philosophical drive behind it?
"Those that are going on it, it's kind of more of a sort of a parade. It's showcasing, it's virtue signaling.
"I don't believe there's a philosophical core to Women Against Trump March in this country.
"Do yourself a favour: stay in bed."