Ian Collins Says Nowadays Flirting Just Makes You A Pervert
30 October 2017, 08:27 | Updated: 30 October 2017, 20:27
Don't speak to anyone in real life, it's safer on Plenty of Fish, Ian Collins says.
Theresa May has reacted to claims of harassment of staff by MPs by calling for new grievance procedures.
In a letter to Commons Speaker John Bercow, the PM said the current House of Commons disciplinary regime lacked "teeth" and needed to be reformed.
Mark Garnier allegedly sent his PA out to buy sex toys for his wife, as well as referring to her as "sugar t***."
Ian Collins asked if we have lost a sense of perspective when it comes to what constitutes abuse.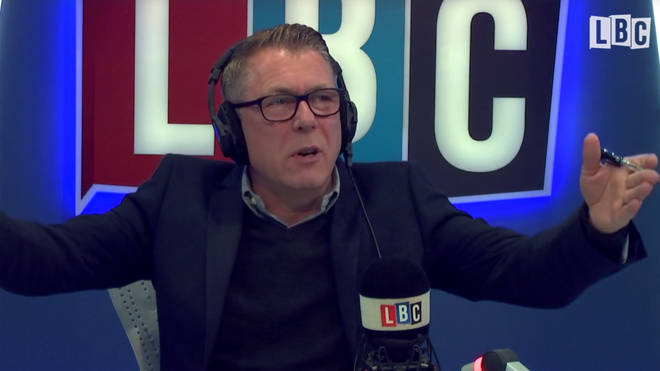 The LBC presenter believes society is at a stage where men cannot flirt or ask women out.
He said: "The bastion of safety is in your phone, forget real human beings.
"Don't get any grand ideas about asking people out on a date, or flirting, or looking across 'thinking are they looking back at me?'
"Lose all of that, it just makes you a pervert. That's all that does. Don't be doing any of that anymore.
"There's Plenty of Fish, literally, all of that. Do it there and you can tick all those boxes and you know, at least, on your first date it was mutual.
"But anything other than that you stand accused of being a sex pest."
Watch the clip at the top of this page.