Ian Collins Takes Down Listener Who Wants Brexit To Go Badly
8 November 2017, 09:41 | Updated: 8 November 2017, 09:50
Ian Collins took apart an LBC listener's idea that people want Brexit negotiations to go really badly.
Cornelius texted the studio to say that people are happy that Theresa May is "making a dog's dinner" of Brexit.
But Ian hit back: "Why would you be happy that someone is making a dog's dinner out of it? That would be a terrible thing.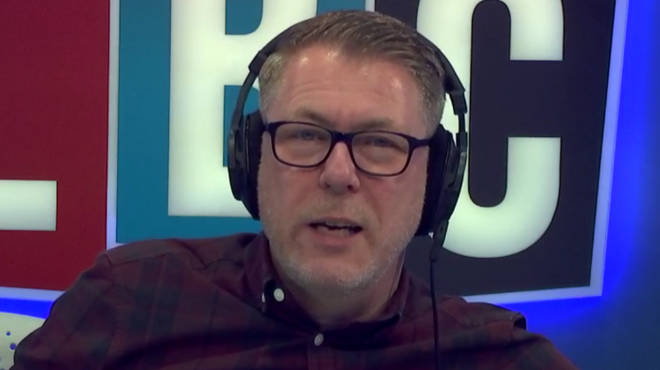 "Here's something that you and everyone else need to get into your head: There's no such thing as a good Brexit. It doesn't exist.
"In two years' time, it might be.
"But any politician - the biggest, the best, the brightest - could go into that negotiation with Barnier and come out and be told they have made a dog's dinner of it.
"No politician wants to go in and make a dog's dinner over it. Their job - and their ego - depends on the exact opposite.
"But wherever you sit politically will be how you perceive it."