Ian Dunt Tells Brexiteer Daniel Hannan Some Facts About EU Nationals' Rights
14 September 2017, 07:39 | Updated: 14 September 2017, 07:42
When a leading Brexiteer said the rights of EU nationals would not change after Brexit, Ian Dunt gave him some cold, hard facts.
Daniel Hannan was debating with Mr Dunt, a staunch Remainer, live on Ian Collins' show on LBC last night.
And when Mr Hannan made the claim about EU nationals in the UK, Mr Dunt didn't let him get away with it.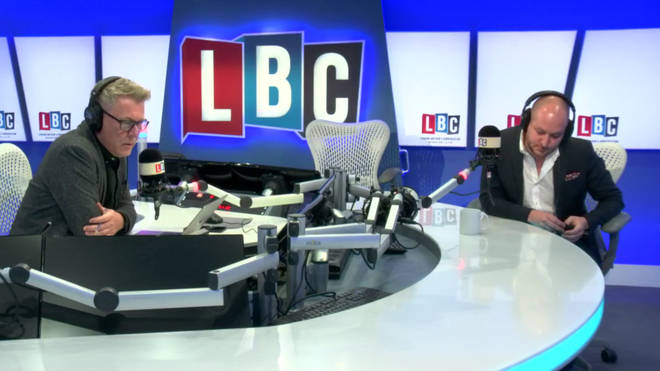 Mr Hannan said: "The government has made really clear that your right to reside here and the associated rights to welfare, to healthcare, to work, will not be affected.
"If you're already here as an EU national, nothing is going to change. The only thing that is going to change is that you will cease to be an EU citizen within the EU and therefore you won't have the right to vote in local elections."
But Mr Dunt hit back: "Let me make clear that that is false.
"EU nationals have the right to have a foreign spouse with them. You have the right to live with your wife, with your husband. That is a core right that you have.
"British citizens don't have that right.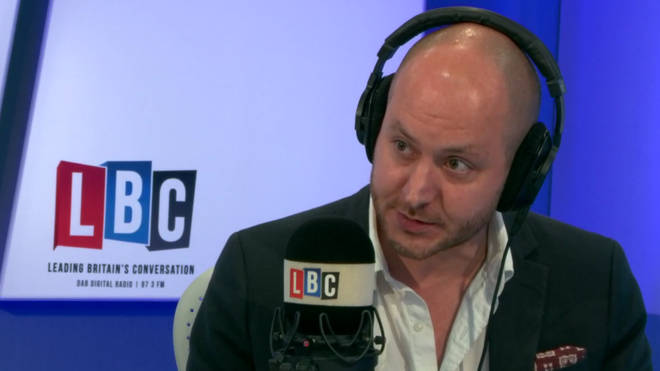 "If you earn less than £18,600, which an awful lot of people in this country do, you do not have the right to have them live with you.
"So an EU national here, who is married to someone from America, Canada, Somalia, wherever, actually will lose the right to live with their husband or wife if they earn less than £18,600.
"There are many other ways that EU nationals have lost their rights while being here and there's a more pernicious, broader way that they've emotionally been made to feel unwelcome in a country that they had started to call home.
"But as one point of factual truth, they do not retain all the same rights."