'Nasty' Ken Loach Should Stop Using The Vulnerable As A Prop: Ian Collins
14 February 2017, 09:49 | Updated: 14 February 2017, 09:51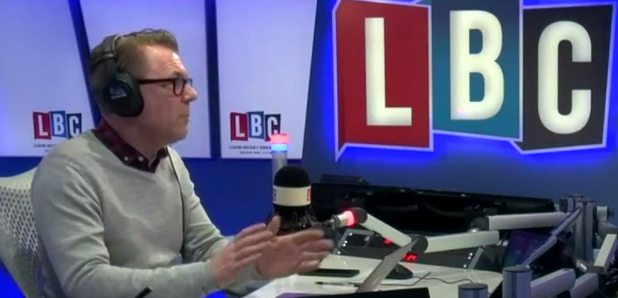 Ian Collins says Ken Loach must stop using the country's most vulnerable people for his own political means.
The film director criticised the government over their welfare and child refugee policy, labelling their actions "callous brutality".
That left Ian livid at how nasty his reaction was in his speech at the BAFTAs.
Speaking on his LBC show, he said: "When you start using vulnerable people as a political prop to stand up your weakened arguments of moral superiority, then something has gone badly wrong.
"We cannot allow hapless characters like Ken Loach to inform this debate.
"It is dangerous, it is venal, it is nasty. In fact, Ken Loach is the one playing the nasty card on this, not anyone else. He's creating the narrative so he can argue against it and stand out as the good guy.
"To Ken Loach, making up stories about the wicked Conservatives is like an addict inhaling on a bag of glue. He gets a hit from it."