Labour wants UK to stay in EU single market during transition period
27 August 2017, 10:55
As Labour Pledges To Continue Membership Of The EU Single Market, Alistair Campbell Says It's 'Chaos'.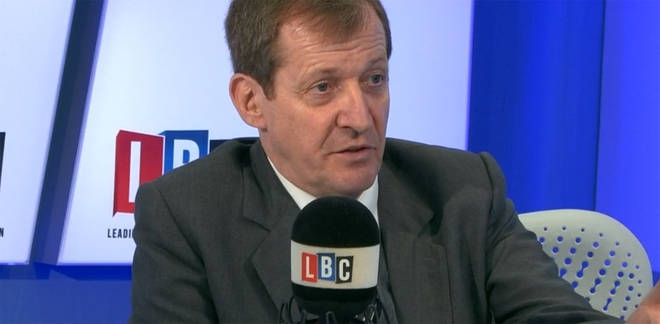 Alastair Campbell has slammed ongoing Brexit negotiations as "chaotic", saying they will dominate politics on both sides for years to come.
The former Downing Street Press Secretary was speaking to LBC's Andrew Castle after Labour said it would keep the UK in the EU single market and customs union for a transitional period.
Shadow Brexit secretary Sir Keir Starmer set out Labour's new position for a post-Brexit world this week, saying the transition would be "as short as possible but as long as necessary".
"I think that there is no doubt that the Brexit is going to dominate this parliament and parliaments into the future and none of them know when the next election is going to be or indeed what the outcome will be," said Mr Campbell.
"There's two things that the Brexiteers keep saying now, 'We've had the vote therefore we have to get on with it.'
"Now I understand that, but they've stopped even saying that this will be good for Britain."
He added, "I voted Labour. I don't want a 'hard Brexit'… I've never hidden the fact that I think Brexit is an absolute catastrophe and I hope it doesn't happen."
"So are we any clearer on the three things that Michel Barnier, the chief European Commission's chief negotiator, set out? We are no clearer. I'm afraid we have not moved beyond Boris Johnson saying we are going to have our cake and eat it."
Andrew Castle asked callers if they felt there was an underlying suggestion that Britain might stay in the EU.
"How would you feel if you still had freedom of movement in this country- is it possible to have the best of all words?" he asked.