Mental Health Agencies Are Failing And Police Are Having To Pick Up The Pieces: Federation Chief
19 September 2017, 07:52 | Updated: 19 September 2017, 07:55
Every police officer in Britain has had to deal with someone with a mental health issue because other agencies are failing, the chairman of the Police Federation has said.
Official figures show that calls to the Metropolitan Police about mental health have risen by almost a third in five years.
Speaking to Ian Collins, Steve White said that the police have improved the way they deal with people who have mental health issues.
But he said the fact that police are called shows that several other agencies will have failed.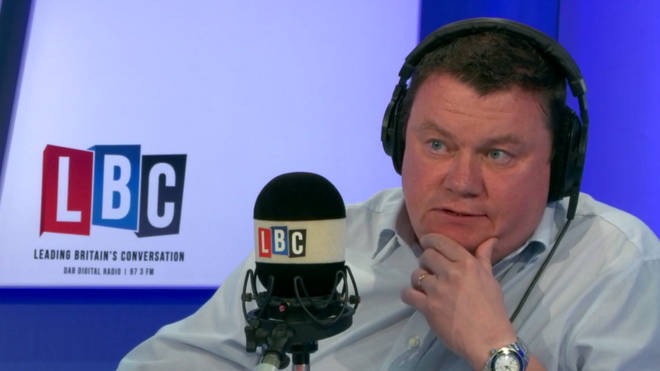 Mr White told LBC: "There probably isn't a single serving officer across the country who hasn't had to deal with someone in some kind of mental health crisis, whether they're being detained for a particular offence or just that they're having a crisis and the other agencies aren't able to deal with it.
"And so it's a very very important issue. I think there's been some tremendous progress in terms of highlighting the issues of the police dealing with mental health, certainly in terms of some increase in capacity around us being able to take people to appropriate places rather than police stations who are suffering from this.
"But I think the point in terms of us being able to actually identify the way that someone's behaving and whether or not it could be mental health, well a lot of that comes from experience.
"I think the answer to the question is is there enough training? The answer is probably no, I don't think there is enough training, there isn't enough awareness.
"But equally, I would say there's not enough resource outside of policing to be able to deal with these people.
"If the police get called to deal with someone with a mental health crisis, then there are a number of other agencies that have already failed."