North Korea Missile Test: Expert Warns "We Should Be Worried"
29 July 2017, 17:02 | Updated: 9 August 2017, 15:32
A Former UK Ambassador to North Korea has said "we should be very worried" after the country said missile test shows all US is within range. He told Ian they're developing weapons much more quickly than predicted.
North Korea has hailed as a success its latest test of an intercontinental ballistic missile (ICBM), describing it as a "stern warning" for the US.
North Korean leader Kim Jong-un said the test proved that the entire US was within striking range, state media reported.
However, experts say many of North Korea's missiles cannot accurately hit targets.
Former British Ambassador to North Korea (2006 - 2008) and former coordinator of the United Nations Panel of Experts on sanctions against North Korea John Everard said: "It's quite clear they are developing their missiles much faster than the experts were telling us a year ago" and that they "are serious about this".
He told Ian that North Korea believes that if they have a plausible nuclear capability they can start to intimidate South Korea.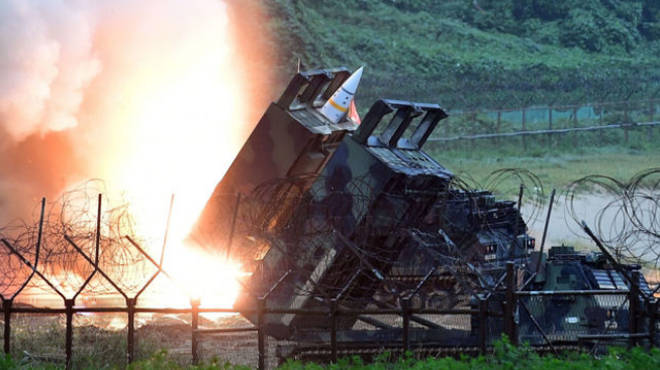 Meanwhile, the US and South Korea have carried out a live-fire exercise in response to North Korea's launch of the intercontinental ballistic missile capable of striking the American mainland.