'Decent traditional patriotic Labour voters' should vote Tory, ex-Labour MP says
7 November 2019, 07:45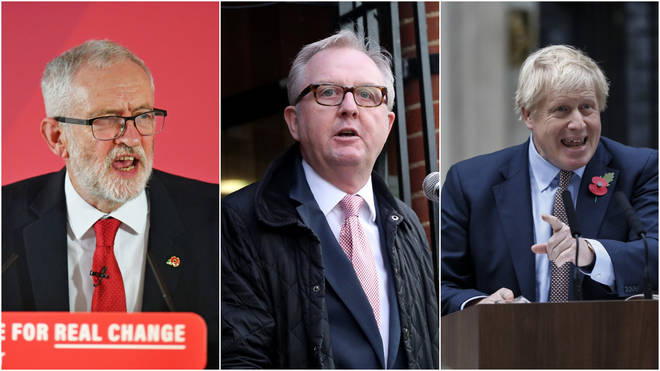 Gordon Brown's former press secretary has suggested "decent traditional patriotic Labour voters" should vote Tory.
With the news that Deputy Labour Leader Tom Watson has announced he has no plans to stand in the upcoming General Election, one former MP has hit out at Jeremy Corbyn.
Speaking to the Times newspaper Ian Austin said that Jeremy Corbyn was "completely unfit" to be prime minister and said he would be voting for the Conservative Party on polling day.
In response the Tory party-branded it a "truly devastating indictment of Jeremy Corbyn's leadership."
Speaking to LBC Mr Austin said after 34 years in the Labour Party he never imagined telling people to vote Conservative, he said the "country faces a big choice," and that he's "not a Tory."
The former Dudley North MP said there were only two people who could become Prime Minister, Boris Johnson and Jeremy Corbyn.
Hitting out at the Labour leader Mr Austin said "Jeremy Corbyn's completely unfit to lead our country."
When asked why he said Mr Corbyn "always backs our country's enemies, whether that was the IRA in the Troubles or describing terrorist organisations like Hamas and Hezbollah as his friends, or parroting the Putlin line when the Kremlin have sent people to murder people on the streets of Britain."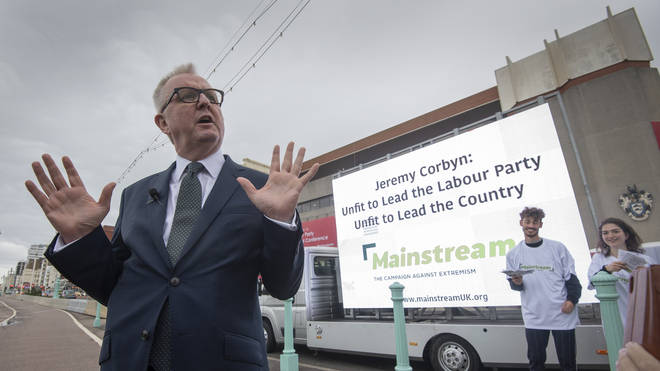 The ex-Labour MP told the BBC: "I'm not a Tory but I wouldn't say Boris Johnson is unfit to be our prime minister in the way that I say that about Jeremy Corbyn."
Before branding the Labour leaders Brexit policy a fantasy: "I think Jeremy Corbyn's Brexit policy is a complete fantasy. A complete fantasy. The idea that he'd be able to do a better deal in a few short weeks."
Mr Austin said Tom Watson, who quit on Wednesday as deputy Labour leader and MP, was "appalled" by the "scandal of anti-semitism" that had grown in the party.
"If Tom thought that Jeremy Corbyn was fit to lead our country and fit to form a government, then he would have been in that Cabinet. Would he really be standing down?
"Anybody who has spoken to Tom knows what he thinks about Jeremy Corbyn."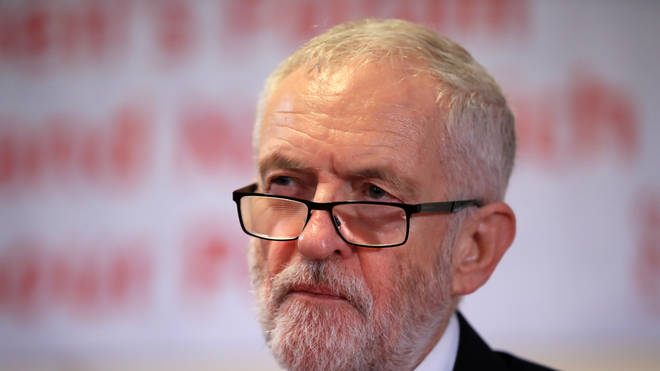 Mr Austin, 54, resigned from the Labour Party to sit as an independent in his Dudley North seat in February.
He told the Times "Jeremy Corbyn is an extremist," adding: "He's allowed the Labour Party to be poisoned by extremism and racism, he supported terrorism, he can't be trusted with our defence and he always picks the wrong side."
The former MP said he would not be standing again as he did not want to muddy the waters and risk the Labour Party candidate being elected in his seat.
Asked if he was advocating for the electorate to vote for Boris Johnson over Jeremy Corbyn on December 12, the disgruntled ex-Labour MP for Dudley said: "I am."
The attack on Mr Corbyn comes ahead of Labour launching their economic plans in Liverpool later.
Conservative Chief Secretary to the Treasury Rishi Sunak said: "This is a truly devastating indictment of Jeremy Corbyn's leadership.
"Ian Austin has been a Labour MP for 14 years so he knows Corbyn better than most. He says that a vote for Corbyn's Labour would put businesses and jobs at risk, that Corbyn's economic policies would make our country worse and that his ideas on Brexit are a complete fantasy.
"This comes straight after the party's second most powerful person quit because he could no longer support Corbyn, in another hammer blow to his authority.
"Corbyn's MPs are saying what we all know – he is unfit to be Prime Minister. Only a vote for a majority Conservative Government will avoid the chaos of two more referendums, Get Brexit Done and move our country forwards to a bright future."