Key points from the Brexit Party's election contract launch
22 November 2019, 17:04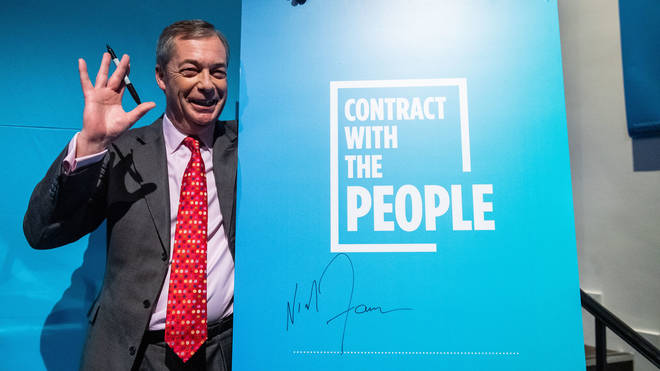 The Brexit Party has launched its "Contract With The People" ahead of December's general election and here are the key points to take away.
During a speech in Westminster, Party leader Nigel Farage said the contract was underpinned by the need to secure a "clean-break Brexit" with the European Union.
Mr Farage said his pledge to the electorate would usher in a "political revolution" and vowed to reduce immigration numbers per year to around 50,000.
In the 21-page document - which he has stressed is a contract and not a manifesto - he also promised to halt the construction of HS2, train young people for trade jobs and invest £2.5 billion into fishing and coastal communities.
So what does the Brexit Party's contract launch reveal about their position on some of the key issues in the run up to next month's general election?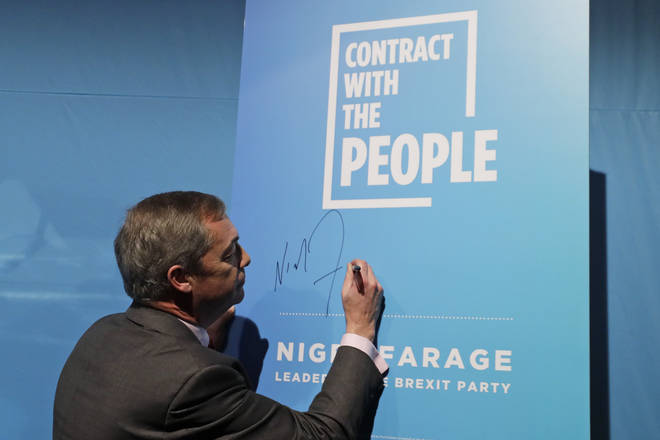 Brexit
The issue synonymous with the Brexit Party is clearly Brexit. Mr Farage has promised to deliver a "clean-break Brexit" which will not allow an extension to the transition period.
Through their vision of leaving the European Union, immigration will be significantly reduced to a rough cap of 50,000 per year. There will also be a "cracking down on illegal immigration."
Additionally, the issues of wage stagnation and the skills gap will be addressed via the introduction of a fair points system - often referred to as an "Australian styled points system" - that is "blind to ethnic origin.
The party leader promised a Brexit Party government would always provide a "humane welcome for genuine refugees."
Health
Prior to Brexit, the NHS was often one of the highest priorities in the build up to an election and that is no different this year.
The Brexit Party believes in continued investment in the NHS but would ensure it is managed better, cuts out waste and at the same time increase the number of medical staff.
Mr Farage promised to ensure it remains publicly-owned and free at the point of use and demanded the abolition of politically imposed hospital targets.
Other health policies include allowing nursing and midwifery jobs to be open to non-graduates, conducting a "national debate" on ring-fencing the NHS budget and the introduction of 24-hour GP surgeries.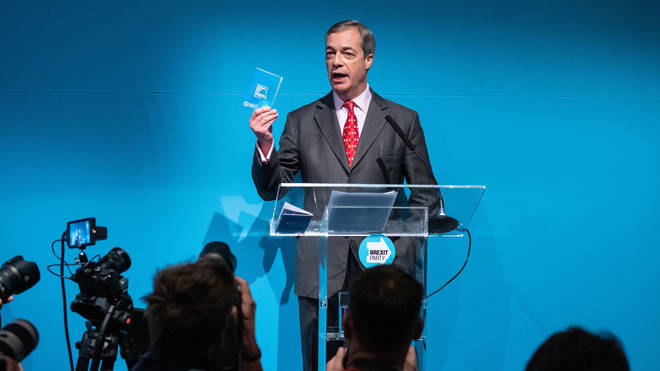 Economy
One of the party's main policies would be to scrap the construction of HS2, which they claim would save £200 billion.
The economy would also be boosted as we would no longer be contributing £13 billion per year to the European Union and a further £7 billion recovered from the European Investment Bank.
Mr Farage pledged to halve the foreign aid budget and redirecting it to domestic issues. For example, "at least £50 billion" would be put toward local road and rail schemes in "development-starved regions."
Broadband deprived areas would be given free base level access and public transport would have free Wi-Fi. Business rates for shops outside the M25 would be abolished and funded by a "small online sales tax."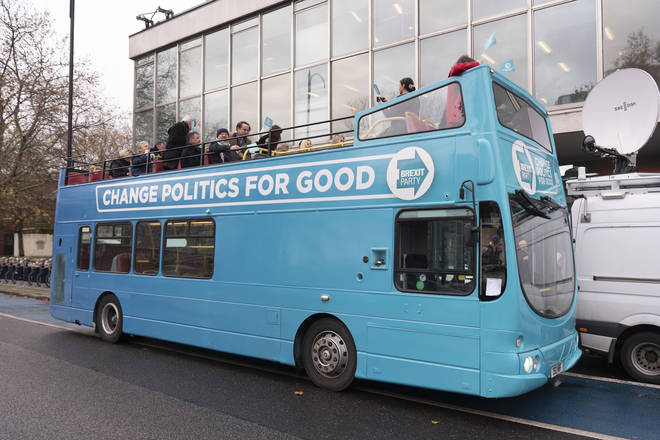 Environment
With the environment becoming a more politically charged issue, the Brexit Party have vowed to plant millions of trees to capture carbon dioxide and would file a global initiative at the UN.
They would criminalise the exporting of waste across the world that gets burnt, buried or dumped at sea.
A significant £2.5 billion investment would be made into fishing and coastal communities through the party's vision of a "clean-break Brexit."
Mr Farage claimed it would allow the UK to regain control of a 200 mile exclusive economic zone which could regenerate and revivify coastal communities.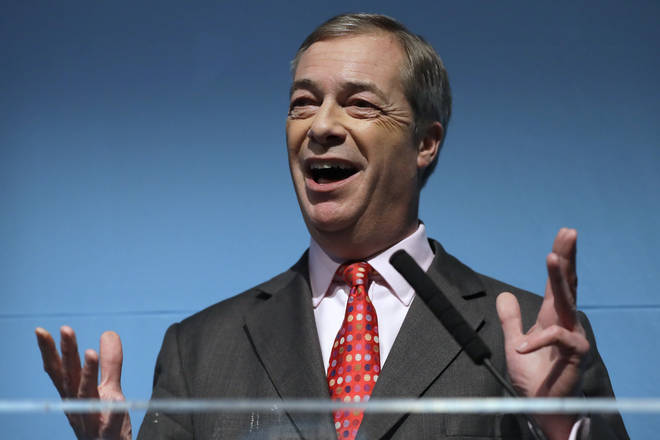 Political reform
Nigel Farage has long called for reform to the political system and if his party gain power he will reform the First Past The Post voting system.
In addition, he would abolish the unelected House of Lords, force MPs who choose to switch parties face a recall petition to maintain their seats and redraft the postal voting system, which the party leader has often condemned for leading to fraud and abuse.
The Supreme Court would also be subject to reforms, as well as the civil service where an oath would be introduced for all workers to sign that would ensure their political neutrality.
Under the Brexit Party, referendums could be triggered via "Citizens' Initiatives" if more than five million people sign valid registers demanding a public ballot on particular issues.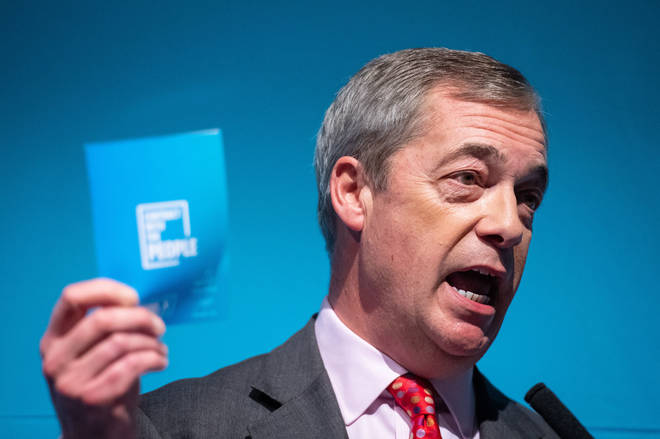 Other key areas
Tax and tariffs: The party would get rid of inheritance tax, cut VAT on fuel bills and waive corporation tax on the first £10,000 of profits.
Certain foods, clothing and footwear would have their tariffs reduced to zero and free-ports would be set up in certain areas to "encourage investment and create new jobs."
"Subsidies and grants paid by the EU to UK businesses" would be maintained to provide "transitional relief" to key sectors to "ensure a smooth Brexit," which would boost lending to small and medium sized businesses.
Education: Mr Farage vowed to abolish student loan interests and scrap the target to get 50 per cent of young people into Higher Education.
In order to entice businesses to employ "genuine apprentices," tax incentives will be given to employers and the Apprentice Levy will be scrapped.
The party would also "expand parental choice" for schools because, it claims, academies and free schools have improved results.
Crime: Police numbers would be increased to ensure a more mobile and visible police force that can tackle violent crime.
Drug dealing, knife crime, gangs and burglary would all be tackled and young offenders would receive sentence "ranges" to encourage rehabilitation.
Housing: The Brexit Party would make it easier to obtain planning consents for brownfield sites, as well as simplify the process for councils borrowing from central government when building council houses.
Infrastructure grants funding will be accelerated and more flexibility will be allowed for the number of affordable homes within a development scheme.