Henry Bolton: My Personal Life Was An Excuse To Oust Me From UKIP
18 February 2018, 13:38
Henry Bolton spoke to Jacob Rees-Mogg on LBC and UKIP's decision to oust him from the party.
Henry said that the last few weeks had been a "tad bumpy" for him and that he was glad to have a few days to himself.
Henry said that "the great purpose of UKIP was to bring about that referendum and the decision to leave the EU" but he admitted that the party "dropped the ball after the referendum."
On the issue of his personal life, he said, "the situation created an opportunity for those in the party who never accepted my leadership in the first place to express themselves."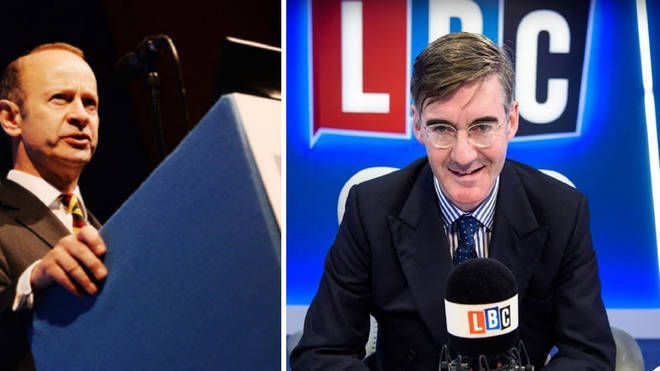 He said that UKIP is full of "disparate views" and that whilst he created the original opportunity to be sacked it had been exploited in "a damaging way."
He defended his ex-girlfriend's message saying they were "private" and thus she shouldn't  be judged on them. He went on to say that there is a serious question regarding "how the party responded to a deliberate attempt" to damage the party.
Mogg asked whether Henry was evading his personal responsibility and failing to own the failure of UKIP to break through with the public, Henry said stuttered and finally said that "I could have resigned earlier, but I believe that there is a greater job to be done here."