Theresa May Dances AGAIN At NHS Awards Show
9 October 2018, 08:30 | Updated: 9 October 2018, 12:07
Theresa May showed off her dance moves for a second time at the Who Cares Wins health awards last night.
The Prime Minister set social media alight when she bopped her way on to the stage at the Conservative Party Conference last week.
And last night, she repeated her dance move to go on to the stage to present an award at the NHS awards ceremony.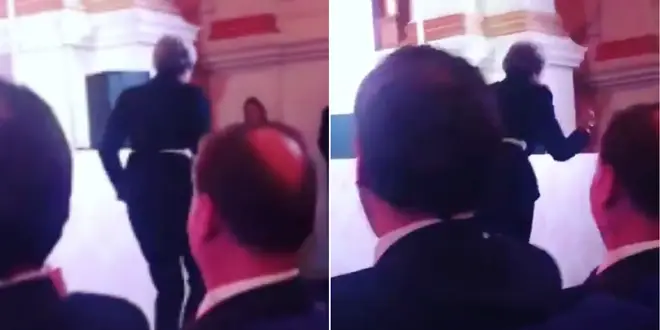 The Who Cares Wins Awards was organised by The Sun to pay tribute to the doctors, nurses, midwives and other health professionals who take care of the public every day.