Tim Farron: Theresa May Is Now The Leader Of UKIP
2 December 2016, 08:16 | Updated: 2 December 2016, 08:23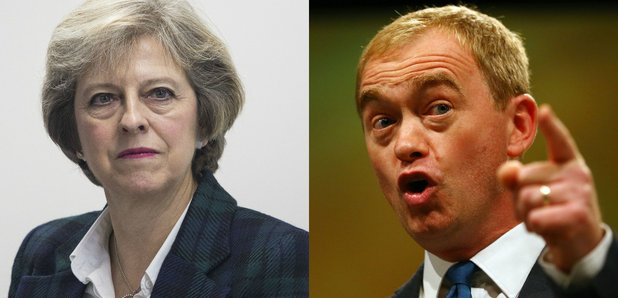 Lib-Dem leader Tim Farron slammed Theresa May's support of a hard-Brexit saying that she is now 'the leader of UKIP.'
Farron, whose party emerged victorious in the Richmond Park by-election, said that Theresa May's increasingly hard-line on Brexit has driven voters to his party.
"There is not point in UKIP now because Theresa May has become the leader of UKIP," he told LBC's Theo Usherwood.
"They've taken that right-wing extreme view on Brexit. Something that most people who voted leave I think don't actually agree with."
He said that his parties by-election victory shows; "there is an alternative to the kind of extreme form of Brexit that this government has chosen to enforce upon the British people."
Former Tory Zac Goldsmith triggered the by-election by resigning and standing as an independent, a choice the cost him his seat in Parliament as Sarah Olney overturned his considerable majority.
"We argued that the people of Richmond Park have to change the path of Britain's government for the sake of our people so that we have the potential of having a vote on the terms of the deal," Farron said.