Salmond Vs Trump: "He's Three Times A Loser"
16 December 2015, 13:11 | Updated: 31 August 2016, 12:36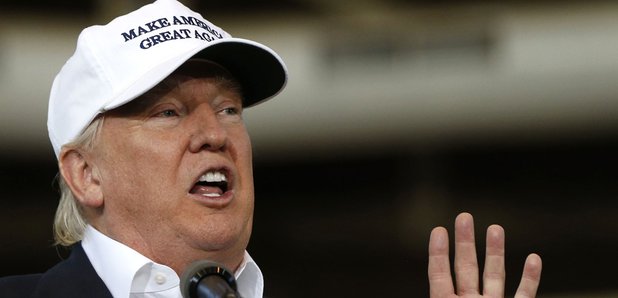 Alex Salmond's war of words with Donald Trump has stepped up as the SNP politician branded the tycoon a "loser" - but admitted he could still be US President.
"Anything's possible in politics," Salmond told Shelagh Fogarty, "You would hope that once it gets down to the wire, Republican supporters would want a candidate who doesn't want to ban all Muslims from America."
Trump today lost a legal challenge to a renewable energy development being built close to his golfing development in Scotland.
"He's now lost three times...today for Donald Trump, it's once, twice, three times a loser," said Salmond.
"Trump is very keen to say the other candidates for the Republican nomination are all losers. He keeps calling them losers. Well today he's the loser.
"It's a good thing he's lost," said Salmond, praising the wind farm as "something Aberdeen desperately needs."
In the past hour, Trump has reacted angrily to Salmond's comments, calling the former First Minister "an irrelevant has been".
His statement read: "Does anyone care what this man thinks? He's a has-been and totally irrelevant. The fact that he doesn't even know what's going on in his own constituency says it all. We have a permanent clubhouse and the business is flourishing.
"He should go back to doing what he does best – unveiling pompous portraits of himself that pander to his already over-inflated ego."