2% Of Ukip Supporters Voted To Remain In The EU
7 December 2016, 08:45 | Updated: 7 December 2016, 18:29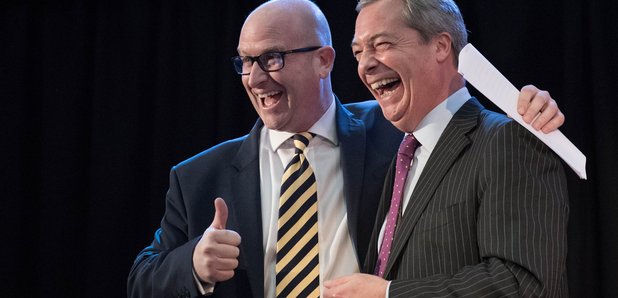 A new survey has shown the 1 in every 50 Ukip supporters voted to Remain in the European Union.
The survey on who voted to leave came from social research institute NatCen using data from an election study internet panel of 30,000 people, a NatCen referendum survey, and the British Social Attitudes survey.
And while Ukippers overwhelmingly backed Brexit, there were 2% of people who identified themselves as Ukip supporters, who voted to Remain in the EU.

That leaves the question: why would you be a backer of a party whose number one aim is to get out of the European Union, if you then voted to stay in it?
Are there other parts of Ukip's manifesto that they support, but not their EU stance? Did they change their mind at the ballot box? Or did they simply answer the survey incorrectly?
More than half of Conservative voters rejected David Cameron's campaign to Remain, while around a third or Labour and SNP voters backed Brexit.
Elsewhere in the NatCen survey, it showed that Brexiteers were more likely to be white British, have no qualifications and be in social housing.
And 34% of Daily Mail readers and 30% of Daily Express readers voted to Remain, despite the strong Brexit position by the newspaper.