Diane James Quits As Ukip Leader After 18 Days
4 October 2016, 21:03 | Updated: 5 October 2016, 06:58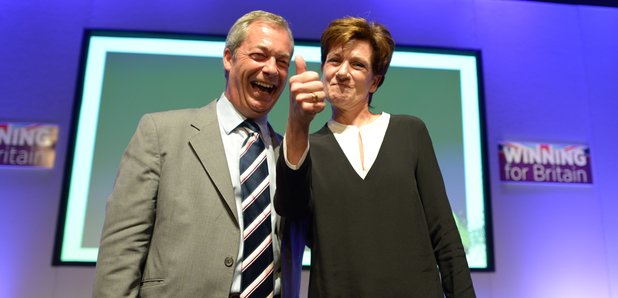 Ukip's new leader Diane James is quitting the role after just two and a half weeks in charge.
On 16th September, James was named as successor to Nigel Farage. It's expected tomorrow she will formally confirm she's leaving the job.
It's being speculated it could be to do with the ill health of her husband.
In her victory speech she said the party had to make sure they were "race ready" for the next election and appealed for members to come together to deliver a credible manifesto.
She went on to accuse the Prime Minister, who she called "magpie May", of stealing UKIP policies and said the Conservatives should remember where the "best ideas came from".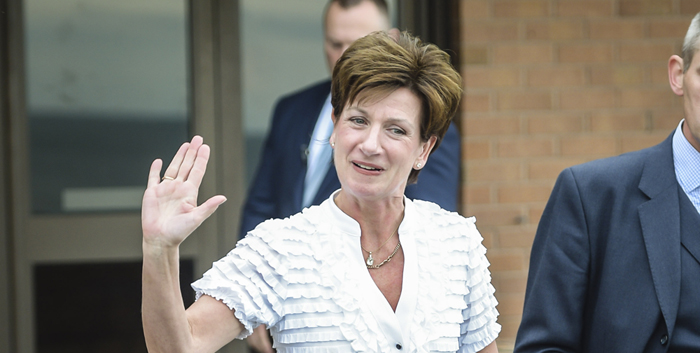 In a statement announcing her decision, Ms James said: "It is with great regret that I announce that I will not be formalising my recent nomination to become the new leader of the party with the Electoral Commission.
"Having won the enthusiastic support of party members, I was nominated by them as the new leader at the recent Ukip Bournemouth conference.
"Since that time, I have been in discussion with party officers about the role. It has become clear that I do not have sufficient authority, nor the full support of all my MEP colleagues and party officers to implement changes I believe necessary and upon which I based my campaign.
"For personal and professional reasons, therefore, I will not take the electoral process further."
Sources say that James told party officials of her intentions at the weekend, although they believed they had convinced her to stay on.
Despite bookmakers quoting odds of 10/1 on Nigel Farage to take charge of the party once again, he's told PA that he won't be returning to the role.
Paul Nuttall and Steven Woolfe are said to be the frontrunners to lead the party now, while Suzanne Evans will also be able to run after her suspension was lifted.
Diane James had previously appeared in our LBC Women Leader's Debate, where her backing of Vladimir Putin caused a backlash: