Farage Against The Machine: Nigel Farage's New Podcast For LBC
9 March 2018, 15:24 | Updated: 9 April 2018, 11:48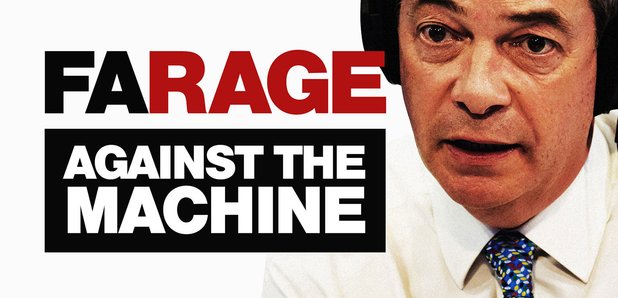 Nigel Farage has spent 25 years questioning the establishment. In his new podcast for LBC, he will challenge some of the world's most powerful figures.
Farage Against The Machine is a free podcast from LBC.

In this podcast, you will get a front row seat into an ever-changing political landscape and unprecedented access on Nigel Farage's journey.
It won't just be people that Nigel agrees with. He wants to challenge the most controversial figures on all sides of the political spectrum.
Listen On Your Mobile
Listen and subscribe to Farage Against The Machine from any podcast player. Just open your favourite podcast player and search for Farage Against The Machine.
If you're reading this from an iPhone, tap this link to listen in Apple Podcasts.
Subscribe on Apple Podcasts here
And subscribe on Android here.
Listen On A Mac Or PC
Just click the 'play' button below to listen to the show. Make sure you keep the window open.