This Man Was Burgled By An Old School Friend, Who Later Apologised On Facebook
8 November 2017, 16:12
This is the extraordinary call from a man who was pinned down and burgled by an old school friend who later took to Facebook and apologised.
Paul got in touch after a new report warned the vast majority of victims are being denied the chance to make a statement about how a crime has affected them.
Official guidelines state that people who suffer at the hands of criminals are entitled to spell out the impact of the incident.
Findings from the Crime Survey for England and Wales indicate just one in six victims were offered the opportunity to make a victim personal statement by police in the year to March.
But, it was Paul's own remarkable tale that left Ian Collins gobsmacked.
"One of the assailants was actually an old school mate," the LBC caller said.
"Or, supposed to be an old school mate. That's why I answered the door and then about four of them ploughed in."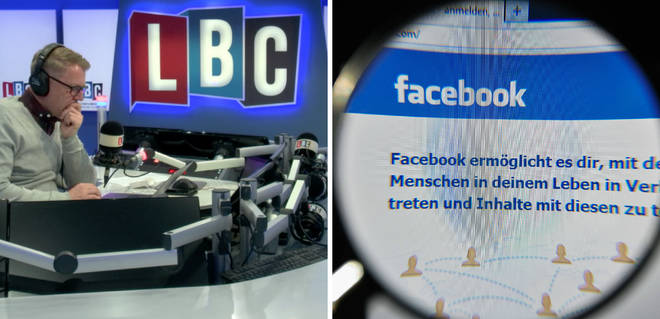 It wasn't until almost three decades later did Paul hear from his so-called friend again, when he received an apology over Facebook.
The message read: "I've been wanting to send you a message for a long time and I'm probably the last person you expected to hear from.
"Firstly, I unreservedly apologise for what happened to you Paul and I hang my head in shame for what I put you through.
"I cannot seem to find the words that I want to say after all these years of silence but do deeply regret the day in question and I'd love to turn the clock back.
"I don't expect forgiveness from you and I do fully understand that my words are a bit late.
"The day changed both of our lives and I cannot imagine how traumatic it has been for you and still does affect you.
"I am under no illusion to what I've put you through as I was on the receiving end of a savage beating relating to what happened to you.
"I bare them no grudge or malice when they attacked me with a hammer.
"After all these years I stand up and say from the bottom of my heart sorry for what I put you through."
Watch the extraordinary call in full above.