Collins: Cressida Dick Got It Monumentally Wrong, How Is She In Charge?
23 February 2017, 07:46 | Updated: 23 February 2017, 07:51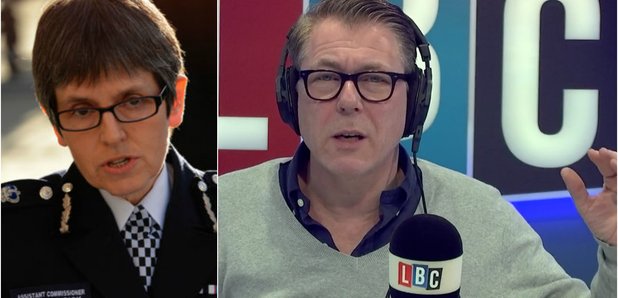 Cressida Dick was in charge when the innocent Jean Charles de Menezes was shot seven times in the head. How is she now Britain's most senior police officer, asks Ian Collins.
Ms Dick was yesterday named as the new Commissioner of the Metropolitan Police, replacing the retiring Sir Bernard Hogan-Howe. But back in 2005, she was in charge of the operation that ended up with an innocent Brazilian man being shot at Stockwell Station.
And Ian Collins simply doesn't understand how someone tainted by that misjudgement has landed the top job.
He said: "I think one of the most salient emails we got was from Len that said if he just wanted to join the police force, he'd have to have an unblemished character. So how at what point do you get the gig as the top cop when you've got that?
"I mean she was completely exonerated of any criminal wrongdoing in that respect, but nonetheless she was the person in charge when an innocent man was shot seven times in the head under her command. They got it wrong. She was in charge, they got it wrong.
"She's now the head honcho when it comes to counterterrorism. It's her responsibility. The whole safety and security, police-wise, is under her watch.
"And the only thing we know about her when it comes to security and terrorism is that under her watch, she and her colleagues got it monumentally wrong. How do you get that gig? How do you get it?
"If you didn't want to look at it that way from sheer pragmatic terms, then just look at it from the point of view of the family of the man that was killed."