Analysis: LBC's Theo Usherwood explains 'symbolic' EU vote to ratify Brexit deal
29 January 2020, 18:53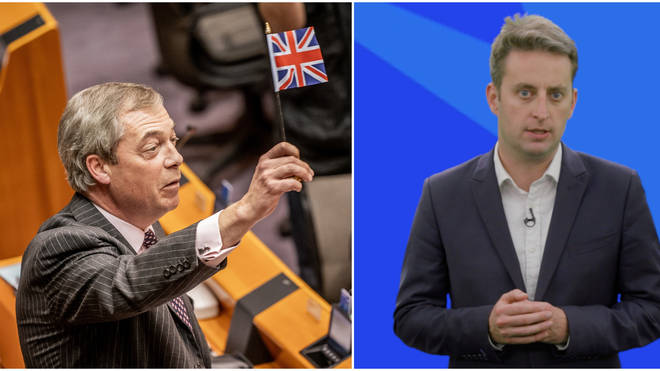 The European Union has voted overwhelmingly in favour of ratifying Boris Johnson's Brexit deal in a "symbolic" moment in political history.
It's gone through. The final parliamentary stage of the Brexit process. Tonight MEPs in Brussels voted by 621 votes to 49 to approve the Brexit deal.
The vote itself was never in doubt. But, it was symbolic as it was the last stage before the UK's departure from the European Union at 11pm on Friday night.
In April last year, this moment looked like it would never happen. Theresa May's renegotiated Brexit deal failed for the third time in the House of Commons and, while her premiership teetered on the brink, it seemed impossible to see a way out of the political crisis that had gripped the country.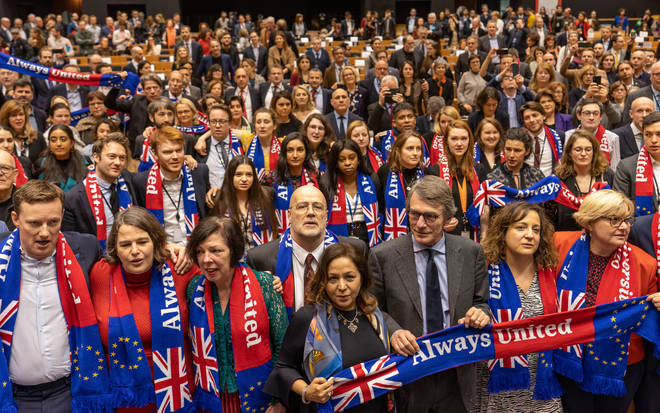 However, the defining moment – the large Tory win at the general election – that broke the Parliamentary deadlock made Brexit a reality for Boris Johnson. Therefore, tonight's final swansong for British MEPs was a simple formality, punctured with emotion and a few tears.
Nigel Farage and the Brexit Party attempted to mark their final appearance in the European Parliament by waving small Union Flags.
Tap here for live coverage of Europe's decision to ratify the Withdrawal Agreement.
But they were promptly ejected from the chamber before pro-European parties broke out into a rendition of Auld Lang Syne.
For all the tears, this was the last hurrah.
Liberal Democrat MEP Martin Horwood attempted to strike a message of hope by insisting, in eight languages no less, that the UK will be back.
But, for tonight, that promise seems a very distant reality.