Brexit means pigs in blankets could be off the menu at Christmas
29 October 2019, 07:19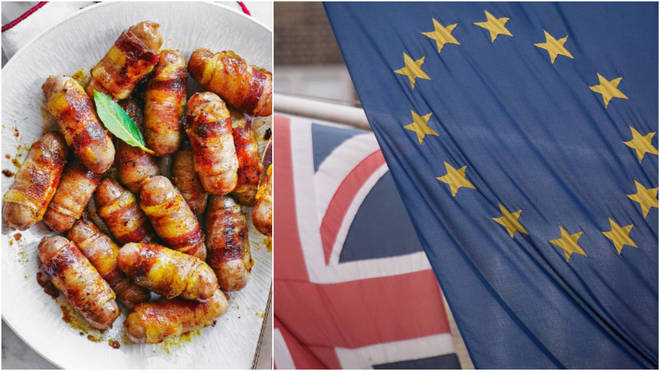 The British Meat Processors Association has warned that pigs in blankets and other festive meal treats might be in short supply this Christmas due to a lack of EU workers.
The association, which represents the British meat processing industry, has warned that dishes such as pigs in blankets could be hard to come by because of a lack of skilled staff.
Chief executive Nick Allen said it has been "hard to hold onto European labour" due to Brexit, which could have a negative impact on foods that are "fiddly and hard to mechanise".
Warning on Twitter that there would be a more demand over the festive period, with a 10-15% increase which the association said cannot "simply be filled with UK nationals."
They said that between 65% and 80% of meat plant workers come from the EU. The BMPA said the industry had been "heavily reliant on EU workers for about 15 years."
Liberal Democrat Shadow Secretary for Exiting the EU, Tom Brake MP, said: "News that our Christmas dinner staples are under threat due to the UK no longer attracting enough EU seasonal workers is unsurprising, but makes grim reading for the 61% of Brits who say their Christmas dinner would be incomplete without pigs in blankets.
"Not only are our Christmas pigs in blankets under threat, but so is the affordability of British food and our access to the foods we eat on a weekly basis. It is clear that those pursuing Brexit have been telling porkies about the reality when it comes to fresh food after Brexit.
"We can stop the national embarrassment that is Brexit. Liberal Democrats will continue to fight to stop Brexit. We passionately believe there is no deal as good as the one we have in the EU."