Brits Would Rather Leave EU Than Keep Northern Ireland In The UK: LBC Poll
26 March 2018, 07:08 | Updated: 26 April 2018, 15:40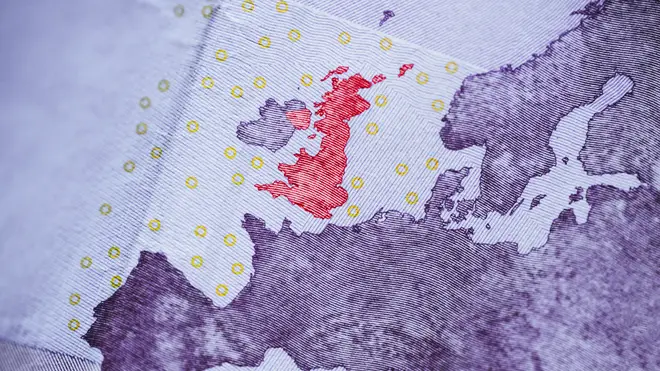 LBC can reveal that more Brits would prioritise leaving the European Union than maintaining the United Kingdom in its current form.
Our poll with YouGov shows that 36% of people think leaving the EU is more of a priority than keeping Northern Ireland in the United Kingdom (29%).
And 71% of people that chose the EU over Northern Ireland voted Brexit.
With this week marking one year until the UK leaves the EU, the subject of the Irish border continues to be a contentious issue in negotiations.
Last week at the EU summit, it was announced that the EU and UK have not reached agreement on the Irish border despite "decisive" progress on other Brexit issues.
An option remains on the table that would mean Northern Ireland essentially remaining in the single market and customs union if no other border solution can be found.
The prospect of a United Ireland has grown ever since Northern Ireland voted to remain in the EU by a majority of 56% to 44% in the referendum.
Sir Jeffrey Donaldson, the Chief Whip of the DUP, told Nick Ferrari: "The Good Friday Agreement states very clearly that the principle of consent means that it's for the people of Northern Ireland alone to decide whether we remain part of the United Kingdom.
"Since the UK government, the Irish government and Brussels have all said that any Brexit agreement must fully recognise all of the terms of the Good Friday Agreement, I really don't think this is relevant."
Meanwhile, an overwhelming majority of Tory voters said they would prioritise leaving the EU over maintaining a United Kingdom - which very much goes against the party's full name - the Conservative and Unionist party.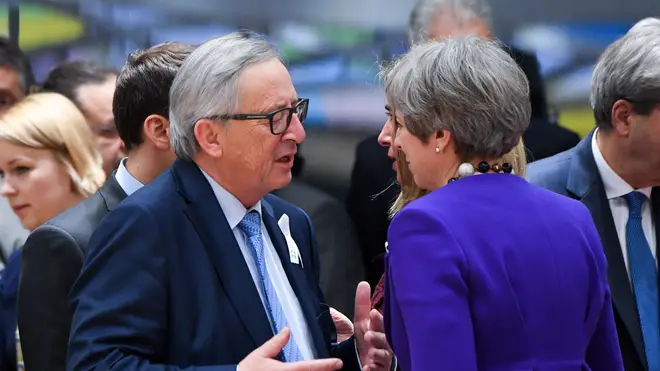 Elsewhere in the poll, only one in eight (13%) believe they will be in a stronger position to respond to security threats when we leave the EU.
This comes after Britain faces an escalating row with Russia over the nerve agent attack on former spy Sergei Skripal and his daughter Yulia in Salisbury earlier this month.
There is also food for thought for the Labour Party.
Less than 72 hours after Jeremy Corbyn sacked his Shadow Northern Ireland Secretary Owen Smith after he called for a second referendum and suggested that the party should shift its position on Brexit, our poll reveals that two-thirds of Labour voters are pessimistic about the prospect of us leaving the EU this time next year.
Only 22% of Labour voters were optimistic we would be ready to leave the EU in 12 months' time.