Europe sighs in 'big relief' over the Supreme Court's ruling
24 September 2019, 12:06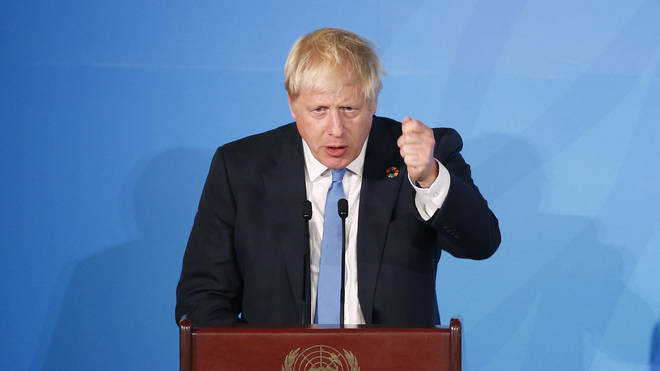 Leading voices across Europe are breathing a sigh of "big relief" after the UK's Supreme Court found the prorogation of parliament to be unlawful.
EU Brexit coordinator Guy Verhofstadt led the charge with reactions, tweeting his "big relief" at the UK's rule of law being "alive and kicking".
He added: "Parliaments should never be silenced in a real democracy."
The Belgian MEP then made a direct stab at Boris Johnson and other Leave supporters for criticising the bloc as being undemocratic.
He said: "I never want to hear Boris Johnson or any other Brexiter say again that the European Union is undemocratic."
Meanwhile, Nigel Farage also tweeted his opposition to the government's prorogation of parliament as the "worst political decision ever" - albeit for different reasons to Mr Verhofstadt.
The Brexit Party MEP specifically targeted the prime minister's chief aide Dominic Cummings in his tweet, saying he "must go".
European Parliament President David Sassoli praised the "important decision" from the court in a tweet.
"Any Brexit agreement needs to be approved by both UK and EU parliament, so proper democratic scrutiny on both sides of the Channel is essential," the Italian politician said.
Germany's Manfred Weber, who is the leader of the European People's Party and was once a candidate for the EU Commission presidency, said the ruling marked a "good day for parliamentary democracy".
He highlighted parliament's role as the place "where the UK people as a whole is represented".
"We look forward to the House of Commons getting back to work. We need clarity on Brexit."
Norbert Rottgen, the chairman of the Foreign Affairs Committee in Germany, said that while it was "not my place" to comment on the UK's judicial proceedings, he wanted to express "joy and solidarity with British parliamentarians".