Irish Children's TV Show "Analyses Brexit Better Than Any Brexiteer"
28 September 2018, 12:00
This children's TV clip gives a more accurate and informative description of Brexit than any Brexiteer, according to James O'Brien.
Irish TV channel RTE played the segment out on their kids show News2Day and it has gone viral on social media.
In the clip, Political Correspondent Paul Cunningham explains the pros and cons of the Irish backstop, Chequers and a Canada-style trade deal in a simple way that kids can understand.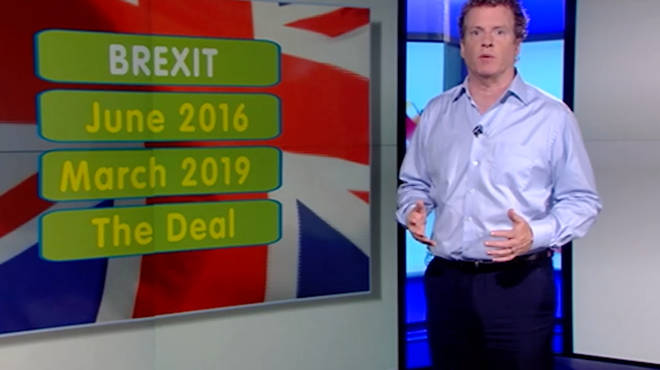 And James O'Brien said he felt it showed a failure of the Brexit campaign that a kids' TV show can talk more sense than the campaigners.
He said: "Children's TV in Ireland providing a Brexit explainer that effortlessly exposes the basic ignorance underpinning almost every interview conducted with the likes of Rees Mogg, Davis & Johnson.
"It's incredibly simple but, in fairness, probably a bit too complicated for Dorries."