Liberal Democrats table Queen's Speech amendment calling for People's Vote
15 October 2019, 22:55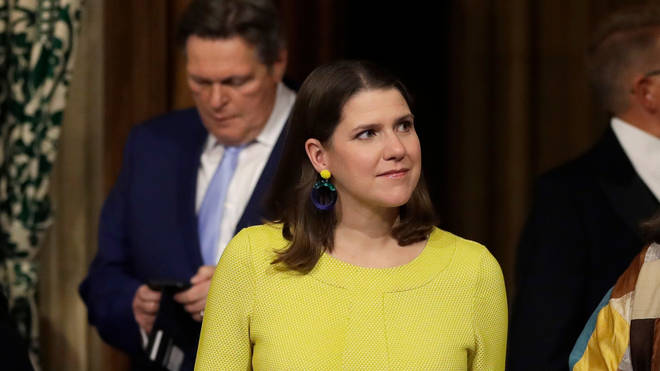 The Liberal Democrats have tabled an amendment to the Queen's Speech calling for a People's Vote on any Brexit deal.
If the amendment is selected by the Commons Speaker, it could be voted on by MPs as early as Tuesday.
The Lib Dems have long called for a second referendum, but say if they won a majority of seats at a general election, they would revoke the decision to trigger Article 50.
Party leader Jo Swinson said: "The Liberal Democrats are the strongest party of Remain and have been the leading voice in the people's vote campaign.
"Boris Johnson is determined to have a general election, but the best way to resolve the Brexit chaos is to have a people's vote and give the British people the final say about their future.
"The best deal we have is as members of the European Union and we want to give the people the chance to choose to stop Brexit."
Will you join us?

On Saturday 19th October, we'll be marching in London to give the people a final say on Brexit - and an option to remain in the EU.

We want you to be there!

Sign up now and we'll keep you up to date with the plans⬇️https://t.co/CwjFASiD8R pic.twitter.com/OLct02SqMe

— Liberal Democrats (@LibDems) October 15, 2019
The amendment reads: "Instruct the Government to prepare for a people's vote in which the public will have the choice between the latest Withdrawal Agreement and remaining in the European Union."
But the Conservative Party's deputy chairman said MPs "can't pick and choose which votes they respect".
Paul Scully MP said: "Yesterday the Liberal Democrats wanted to ignore 17.4 million voters by revoking Brexit, today they want to do it by holding a second referendum.
"Whatever they wake up saying tomorrow, it's clear that what you'll get with them is more delay, gridlock and uncertainty.
"Politicians can't pick and choose which votes they respect."