Nigel Farage: I will miss being the EU's 'pantomime villain'
29 January 2020, 09:57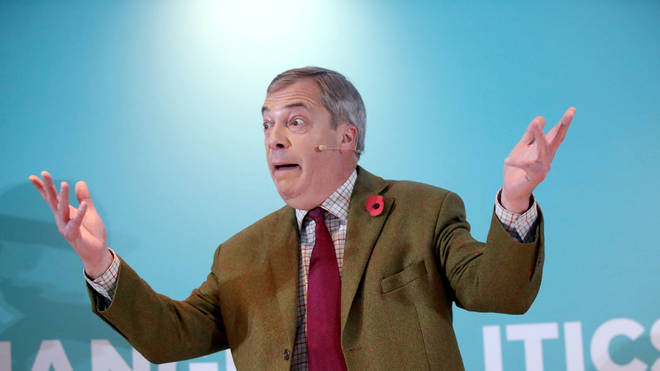 As the UK prepares to leave the European Union Nigel Farage has admitted he will miss being the bad boy of Brexit.
On Wednesday the arch-Brexiteer told broadcasters he saw Britain's exit from the EU as the "beginning of the end" for the trading bloc.
Speaking at a press conference in Brussels, Mr Farage said he would miss being the "pantomime villain" at the European Parliament.
On Wednesday MEPs in Brussels will vote to ratify Boris Johnson's Withdrawal Agreement, the final stage which will enshrine the UK's exit from the EU in stone.
Once approved by European politicians Brexit is set to happen at 11pm on January 31.
The long-term Leaver said Brexit was a "victory for grassroots campaigning" in the face of opposition from the "entire UK establishment".
"Whatever my criticisms may be of the political system in the UK and its need for urgent reform, in the end what this shows is that it still actually works," he said.
"So, I'm going to be celebrating the fact that democracy and the will of the people has triumphed at 11 o'clock this Friday."
Ahead of his final speech in the parliament, he said: "I will miss some of the drama, I will miss being the pantomime villain - the guy that gets up and 500 people start booing.
"I have got my last speech here this afternoon, so I will do my best if I can to get some audience participation."
As British MEPs arrived in the European Parliament, a sign above the chamber could be seen reading: "It's not goodbye, it's au revoir."
The message had been put up by the S&D, a coalition of socialist parties.