The Man Already Stockpiling Food Because Of Brexit
28 September 2018, 13:22 | Updated: 28 September 2018, 13:44
With six months to go until Britain leaves the EU, LBC has been to meet the man so concerned about Brexit - he is already stockpiling food.
Howard Hardiman lives on a remote Scottish Island called Sanday - one of the Orkney Islands which is home to about 500 people.
He fears a no-deal Brexit could lead to supplies being disrupted from Europe, so he's preparing for the worst.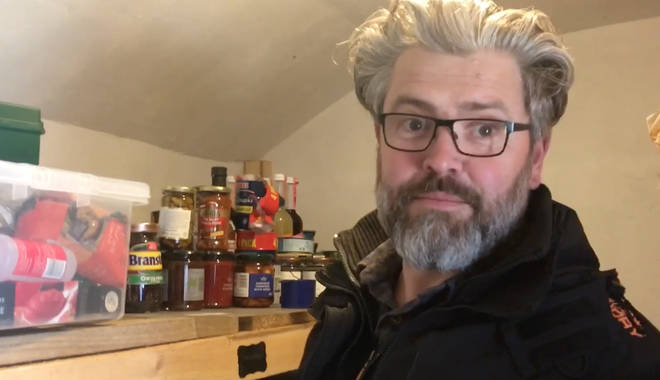 Howard's stock cupboard contains non-perishable foods including; tinned fish, tinned fruit, pasta and cat food.
"Hopefully it won't be necessary," he said. "But if it is then at least we've got stuff."
His greenhouse already consists of an impressive range of homegrown fruit and vegetables too.
But, it's not just food Howard has been stockpiling.
"What we've started doing is making fuel bricks from junk mail and packaging," he continued.
"Hopefully when it's all compressed down it will help keep us warm in the winter."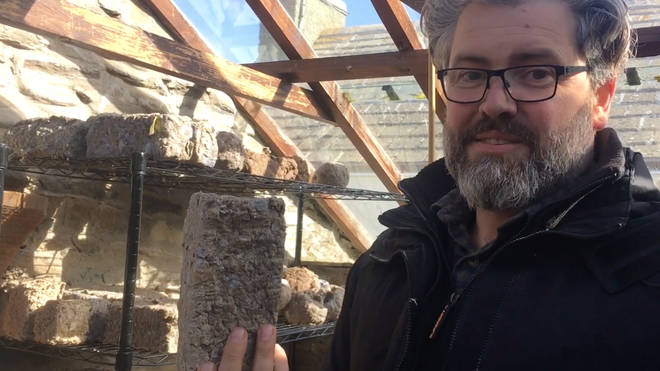 Meanwhile, Boris Johnson has described the Prime Minister's Brexit proposals as a diplomatic disaster.
The former foreign secretary called on Theresa May to "rip up" her Chequers blueprint .
He's put forward his own six-point alternative idea instead.