"I Know Where The Chicken Is": Lorry Driver Solves KFC Crisis
20 February 2018, 07:42 | Updated: 20 February 2018, 09:19
This lorry driver called LBC to explain why KFC have been forced to close most of their outlets after running out of chicken.
700 of the 870 Kentucky Fried Chicken restaurants were closed yesterday after a supplier issue left them without any chicken.
But Dominic, who works as a fridge lorry driver, told Ian Collins that "I know where the chicken is" as he explained what has gone wrong.
He said: "It's on the back of a lorry still. Everything comes in through Harwich and Felixstowe ports overnight and is trucked up to the RDC (Regional Distribution Centre).
"When DHL took over, they build a new RDC to handle the chicken contract. But there was no changeover period and the RDC is not actually finished yet, it's a building site.
"I've got friends that have been sat there for four or five days waiting to unload who have loads of chicken."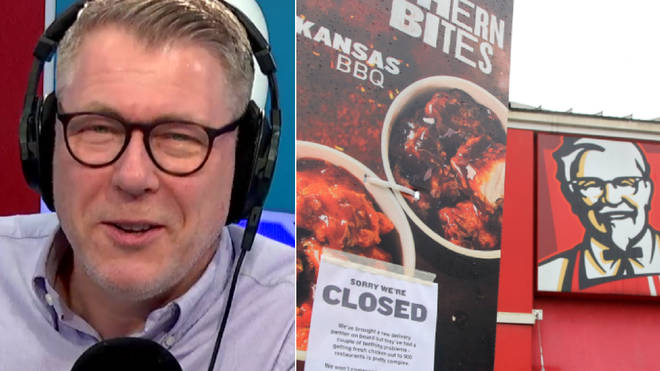 But don't worry, Dominic insisted the chicken is still in peak condition: "The chicken is refrigerated and is perfect."
A DHL spokeswoman added: "Due to administrative issues a number of deliveries have been incomplete or delayed.
"We are doing our utmost to rectify the situation as soon as possible and apologise for any inconvenience this may have caused."