Boris Johnson meets new Tory MPs on victory tour in Labour heartlands
14 December 2019, 15:02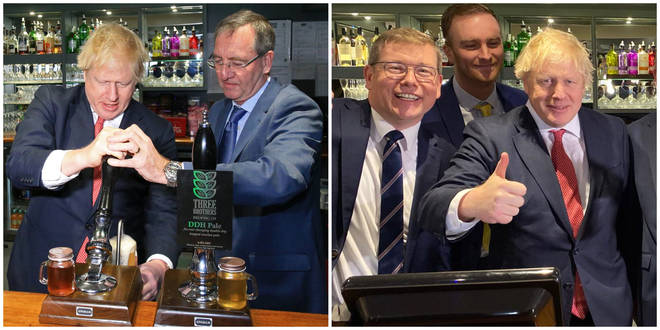 The Prime Minister has paid a visit to his new Conservative MPs who won seats in the traditional Labour heartlands.
Boris Johnson celebrated his election victory with a victory tour of the north east, most notably a symbolic visit to Tony Blair's old Sedgefield constituency in County Durham - which fell to the Tories on Thursday night.
The Conservative Party secured a "stonking mandate" with their biggest election win since the 1987 election.
They secured an 80 seat majority after making significant gains in traditional Labour heartlands.
Some of these, including Blyth Valley and Bishop Auckland in north east England have never elected a Conservative MP before.
Thursday night absolutely decimated the Labour Party, leaving them with the smallest amount of MPs since the 1935 election.
The Tories on the other hand have managed to win the highest number of MPs since Margaret Thatcher in the 1980s.
During his visit, Mr Johnson said the UK is ready to "embarked on a wonderful adventure," and will get its "national self-confidence, mojo and self-belief" back.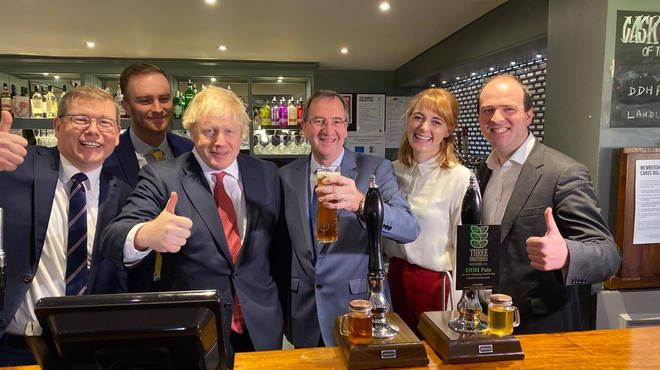 Speaking in Sedgefield, Tony Blair's former constituency, Mr Johnson told voters he was "incredibly proud" of the "hard work" his party had done.
He said: "Nobody wanted this election in the run up to Christmas but what an incredible thing you have done.
"You have changed the political landscape. You have changed the Conservative party for the better. And you've changed the future of our country for the better."
Addressing his supporters, Mr Johnson said: "I want to thank all the people of Sedgefield, of Bishop Aukland, of Stockton South, Darlington, North West Durham, Blythe Valley and Redcar.
"I want to thank all the people of those incredible constituencies, I want to thank all of you for the trust that you have placed in us, in the Conservative Party and in me, I know how difficult it can be to make that kind of decision.
"I can imagine people's pencils hovering over the ballot paper and wavering before coming down for us and the Conservatives.
He continued: "And I know that people may have been breaking the voting habits of generations to vote for us. And I want the people of the north east to know that we in the conservative party will repay your trust.
"And everything that we do, everything that I do as Prime Minister will be dedicated to repaying that trust. "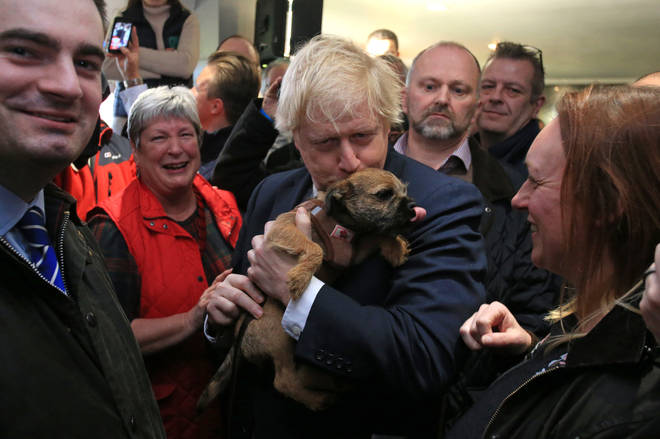 Speaking directly to the audience, the Prime Minister announced the slogan that has got him through this election - "Get Brexit done".
He asked: "Can anybody tell me what kind of a deal it is - give me the culinary characteristic of that deal."
The crowd replied: "Oven ready!"
Mr Johnson stated that the Brexit deal will be "in before Christmas". He then pledged "we're out on January 31st. "
During the speech, he repeated his campaign promise for "40 new hospitals, "50,000 more nurses" and "20,000 more police on the streets", as well as "better infrastructure, better education and fantastic modern technology."
He also told his supporters: "And we will improve our education system - money is already going in for every primary school and secondary school in the country.
"4000 for each primary student and 5000 for secondary.
"We believe in opportunity for everyone, the talent is evenly distributed throughout our country but opportunity is unfairly distributed.
"We are going to rectify that as a One Nation Conservative government."
Mr Johnson concluded: "Our priorities and their priorities are exactly the same. Of course it is getting Brexit done, but it is also delivering on our National Health Service, our educations, safer streets, our hospitals, and a better future for our country.
"That is what we are going to deliver. That is what we are going to focus on.