Local Council Election Decided By Straw Draw After Tie
5 May 2017, 12:38 | Updated: 5 May 2017, 13:11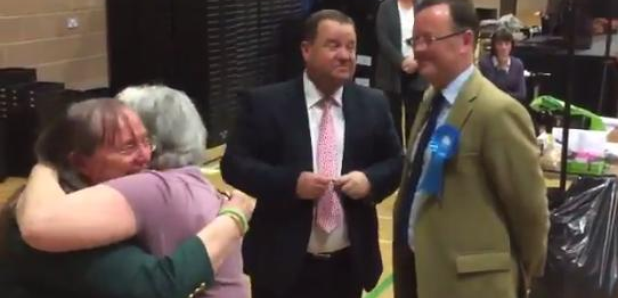 The Conservatives have been denied a majority in Northumberland - because one council was decided by a drawing of lots following a tie.
The Tories were on the brink of securing a majority on the council, which has been controlled by Labour almost entirely since the 1980s.
The 67-seat North East council, in a former mining area, would have represented a huge coup for the Tories as Theresa May seeks to make inroads into Labour's northern heartlands.
The Conservatives needed to win the final coucil, South Blyth, to get a majority
However, it finished in a tie with the Liberal Democrats, meaning the result came down to a straw draw. The Tories lost the draw leaving no party with an overall majority on the council.
This is the moment that happened.
Northumberland council election. Last seat decided with a straw draw! Really. lib Dem win denies Conservatives majority. #LocalElection pic.twitter.com/LzfNLiiKiB

— Fergus Hewison (@BBCFHewison) 5 May 2017
The final result left the Conservatives on 33 seats, Labour on 24, independents on seven and Liberal Democrats on three.