Boris was 'absent minded' when he put reporter's phone in his pocket
11 December 2019, 10:53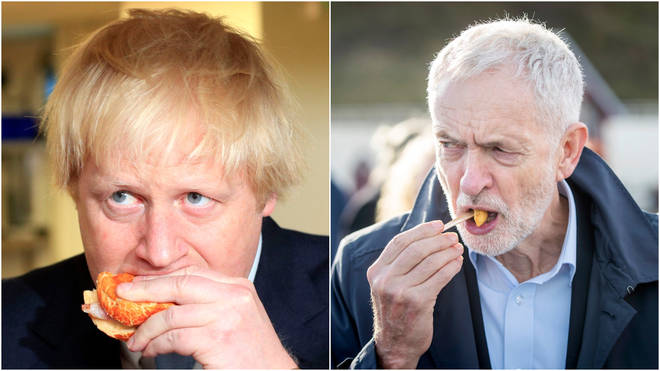 Michael Gove said Boris Johnson suffered a "moment of absent-mindedness" when he put a reporter's phone in his pocket after being asked to look at a photo of a boy being treated on the floor of a Leeds hospital.
With just one day until the nation goes to the polls leaders of the main parties are engaged in a frantic last drive for votes in a General Election both Tories and Labour have described as the most important in a generation.
With just hours to go before polls open on Thursday, Boris Johnson and Jeremy Corbyn were criss-crossing the country in a final bid to shore up support and get extra votes.
Jeremy Corbyn used a speech in Glasgow to attack the Prime Minister over claims he would sell the NHS off to American companies, allegations Boris Johnson has denied. He also accused the PM of not telling the truth over Brexit negotiations.
Boris Johnson started his day by helping load milk and orange juice bottles onto a delivery vehicle in West Yorkshire.
Asked about the narrowing polls, the Prime Minister told broadcasters: "This could not be more critical, it could not be tighter - I just say to everybody the risk is very real that we could tomorrow be going into another hung parliament.
"That's more drift, more dither, more delay, more paralysis for this country."
Pressed on whether he was nervous, Mr Johnson replied: "We're fighting for every vote."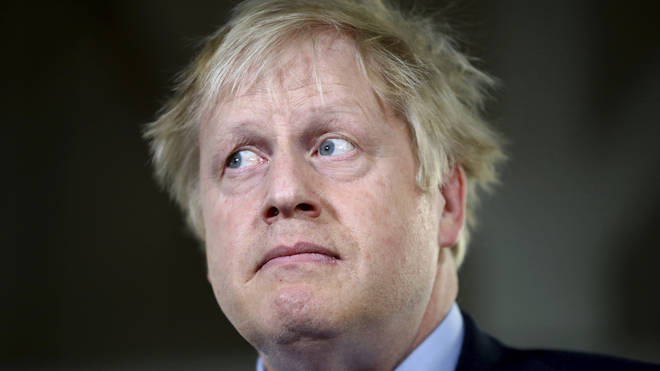 The Senior Cabinet Minister said: "My understanding is that the Prime Minister did look at the picture, he was clearly concerned about what he saw, he despatched the Health Secretary, my friend Matt Hancock, to Leeds in order to see what happened."
He added: "I think that was just a single moment of absent-mindedness. Having looked at the image, I think the Prime Minister was anxious to answer the question directly."
The image was of Jack Williment-Barr who was rushed to Leeds General Infirmary with suspected pneumonia on 3 December, where overstretched staff had no choice but to offer the little boy a space on the floor and an oxygen mask.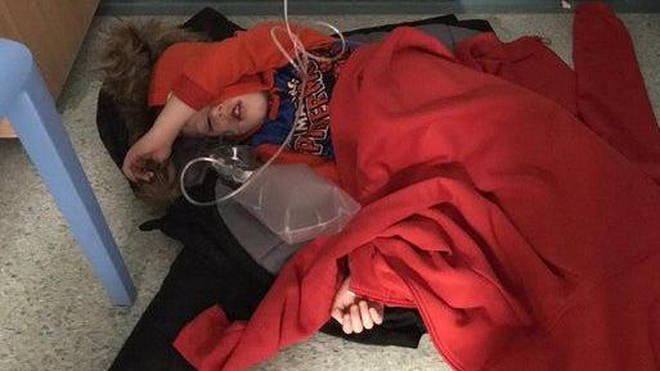 His concerned mum Sarah Williment, 34, could only try and keep Jack warm with coats until he was eventually found a bed at 3am - 13 hours after he was brought in.
Mr Johnson was asked about the image by ITV reporter Joe Pike, who showed the prime minister the photo during an interview today. When Mr Johnson was confronted by an ITV reporter
Mr Johnson did not look down at the photo on Mr Pike's phone at first, instead saying he would "study it later" as he attempted to steer the conversation on to Tory investment in the NHS. He did eventually look the picture, describing it as "terrible."
In a clip of the interview posted on Twitter, Mr Pike said to Mr Johnson: "You refuse to look at the photo. You've taken my phone and put it in your pocket Prime Minister."
Mr Johnson then took the phone out of his pocket, looked at the photo on the screen, and said: "It's a terrible, terrible photo. And I apologise obviously to the families and all those who have terrible experiences in the NHS.
The Prime Minister apologised to the boy when he spoke to LBC's Nick Ferrari.
Meanwhile, Labour leader Jeremy Corbyn, addressed activists in Glasgow on Wednesday, he said people in the city have a chance to elect a government that will "give real hope".
He said: "In this city of Glasgow, which has some of the poorest people in this country, which has wards which contain the lowest life expectancy all across this country, they need an end to austerity.
"They need a UK government that will invest all across the country and give real hope and real security to people.
"That is the offer that Labour makes and we've carried that message all across the country during the last 51 days of this campaign."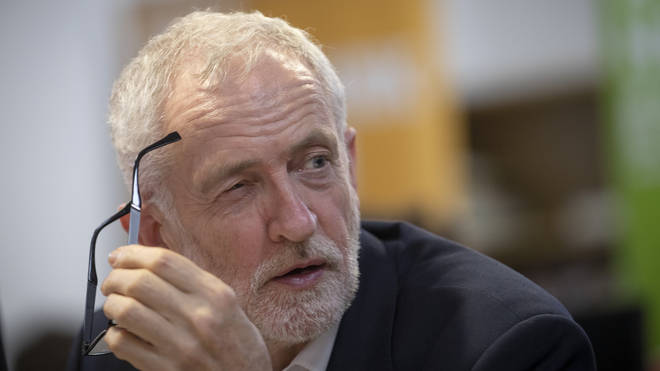 Jeremy Corbyn said his party "has never indulged in the politics of personal abuse and never will".
He added: "It demeans politics, it demeans democracy.
"It doesn't build a house, it doesn't train a doctor, it doesn't end poverty."
The Labour leader also said his party is under attack from "some in the media" and the political right.
"But I tell you this - our skills, our principles and our determination are stronger than ever," he said.
"We don't bow down, and we take our message all across the country."
Mr Corbyn also levelled an attack against the integrity of the Prime Minister, who he accused of failing to tell the truth.
He said: "Can you honestly trust a Prime Minister who cannot tell the truth about the talks with the Americans over the privatisation of our National Health Service?
"Who cannot tell the truth about the Brexit negotiations he so failed to deliver on?
"Or one who keeps on making promises that turn out to be a mirage the following day?
"The question is, when you go to vote, you need to know that the people you're electing not just mean what they say but say what they mean."