Tory Insists Labour Are "All Over The Place On Brexit", Presenters Just Laugh
4 May 2018, 01:32 | Updated: 4 May 2018, 06:24
When conversation turned to Brexit, things were never going to go smoothly.
This is what happened when the subject of the Brexit negotiations came up on LBC's Local Election Special.
The Conservative's James Cleverly was met with laughter after saying "the Labour party has been all over the place on Brexit".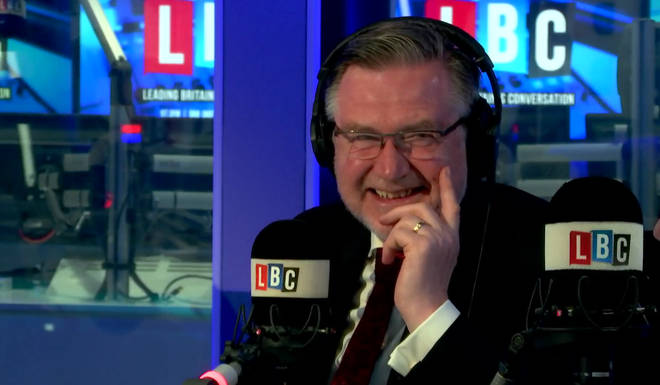 Attempting to regroup, the Tory MP said: "The Labour front-bench has changed its position so many times, I lose count. Now, no-ones saying that any party has got total unanimity on Brexit. But for you [Barry Gardiner] to sit there and go our position is clear and it's you 'dear voter' who's too foolish to understand it is a bit insulting."
But Jacqui Smith wasn't impressed. She said: "This week, your party has demonstrated an enormous range of views, to put it kindly, on the issue of the Customs Union. So I can't let you get away shaking your head at the idea that it's only Labour that don't have a clear view or a clear communication of that".
She went on to grill him further on why the Government haven't managed to reach an agreement on what their negotation position is going to be.
You can watch the exchange in full at the top of the page.