Keir Starmer wades into row over journalists' ban from No 10 briefing
4 February 2020, 10:05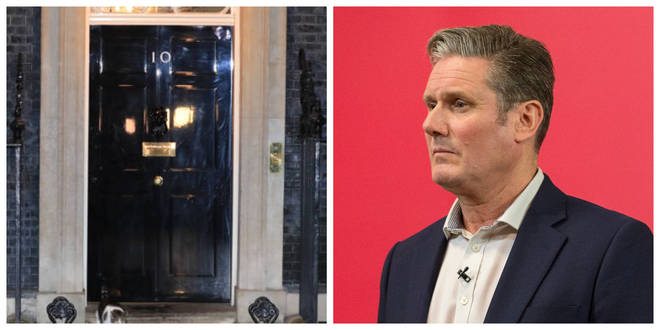 Labour leadership contender Keir Starmer has waded into a row over journalists' access to No 10 briefings.
The former Director of Public Prosecutions branded the actions of the Prime Minister's Director of Communications, Lee Cain, "deeply disturbing" after several journalists were banned from a Brexit briefing.
In a letter on Tuesday, Mr Starmer also said he was concerned Mr Cain's actions have "undermined the civil service's ability to comply with its core values of integrity, objectivity and impartiality."
The prime minister was set to speak with journalists about the European Union on Monday, but reportedly banned The Mirror, i, Huffington Post, PoliticsHome, Independent and others from attending.
One reporter who was present described the action as "sinister and sad."
Johnson's decision to ban selected media from having access to civil service briefings damages democracy.

I have written to the Cabinet Secretary to ask him to investigate this matter. pic.twitter.com/BQxv38xdQs

— Keir Starmer (@Keir_Starmer) February 4, 2020
Those who were invited to attend the briefing were allegedly asked to stand to one side of the Downing Street foyer, while those not invited asked to stand on the other side.
When his actions were questioned, Mr Cain is said to have told reporters: "We are welcome to brief whoever we want whenever we want."
In his letter, Mr Starmer continued: "Equally, banning sections of the media from attending important briefings about important matters of government is damaging to democracy.
"For instance, the Government's post-Brexit trade plans are matters of national importance.
"The media's access to the Prime Minister's chief negotiator should not be determined by political favouritism.
"I would ask that you investigate urgently this matter and provide assurance that such an incident will not happen again."
A Number 10 source said: "We reserve the right to brief journalists which we choose whenever we wish to, and that is not something abnormal."
The source said around eight or nine organisations from "across the political spectrum" were invited to the briefing, including the BBC, Sky, Guardian, ITV, The Sun, The Daily Mail and The Times.
It was "clearly nonsense" to suggest the exclusion of some publications was on political grounds, the source said.