The Secret Diary Of Nigel Farage: His Dig At Chancellor Philip Hammond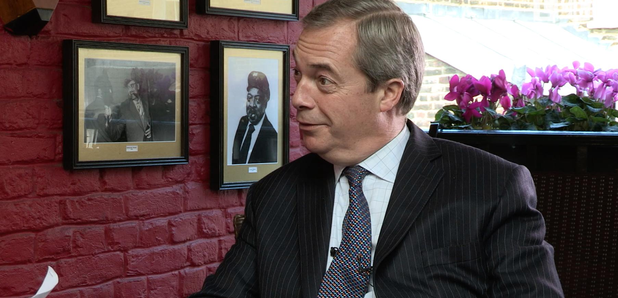 In a discussion with Nick Ferrari for a Boxing Day special, politician Nigel Farage took a dig at the Chancellor Of The Exchequer.
Nick said that many pro-Brexit listeners are "puzzled" that the UK doesn't have a Brexit PM. He asked Nigel: "Are they right to be puzzled?"
Nigel responded: "We've got a prime minister who, on the greatest political decision of our lifetime, was on the wrong side and gets rewarded with being prime minister. It's a funny old game policy."
The conversation then got onto the topic of Chancellor Philip Hammond, who also voted to remain in the referendum.
The former UKIP leader said: "Nobody has ever heard of him. You're right. it's true. No one has ever heard of him."
He went on:"We had a political revolution on June 23 that the majority of people that voted in a high turn out, voted against what they were told by the Bank of England, the International Monetary Fund.
"Despite all of that, we had this revolution. The problem is, with the exception of Cameron and Osbourne, all the same people are still in charge, they've just been moved around the chess board a little bit and that's my concern.
"I look at America where the revolution is complete. Trump doesn't just win, he now appoints people from outside the world of politics to get on with running the country.
"Perhaps this is unfinished business. Perhaps we'll come to a general election in 2020 with more radical change needed. I'm not sure."
The Secret Diary Of Nigel Farage: Why He Thinks Marine Le Pen Is Left Wing