POLITICS LIVE: Sir Lindsay Hoyle is elected as Speaker of the House of Commons
4 November 2019, 11:17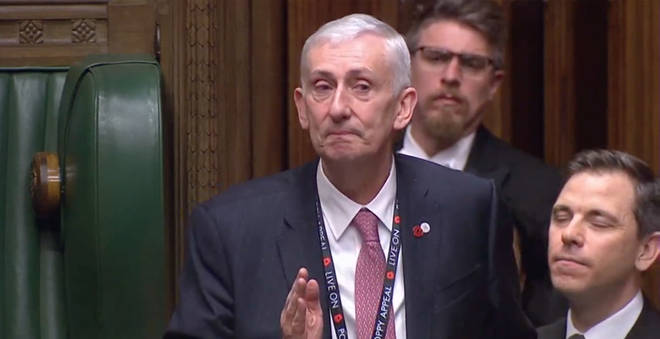 Welcome to our politics live blog where we will be following all the events as MPs select the new Commons speaker and Nigel Farage unveils the Brexit Party candidates later today.
MPs have elected John Bercow's successor as Speaker of the House of Commons this evening.
Labour MP Sir Lindsay Hoyle beat Chris Bryant by 112 votes in the fourth and final round.
The other candidates, were Chris Bryant, Dame Rosie Winterton, Harriet Harman Meg Hillier and Sir Edward Leigh.
Later today, Nigel Farage will unveil his Brexit Party's 600 candidates.
Mr Farage will not stand as a general election candidate himself, and said he could "serve the cause better" by supporting his party's candidates "across the UK".
Follow all the latest below
Happening Now