Sir Michael Fallon to step down at next election
6 September 2019, 10:35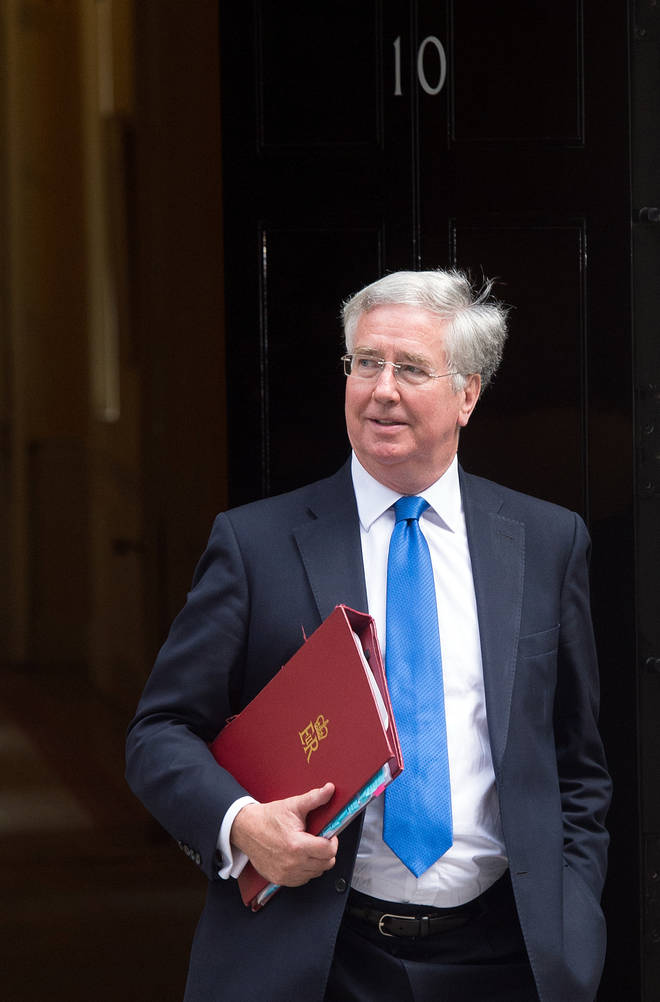 Veteran Tory MP Sir Michael Fallon has confirmed he will stand down at the next general election.
The former defence secretary said that the move was not linked to events happening inside the party this week, as he joins a number of high-profile Tories who will not represent their party at the next election.
Sir Michael, 67, has been the MP for Sevenoaks for the past 22 years, enjoying one of the safest Conservative seats in the country with a majority of 21,000 at the last election.
Between 1983 and 1992 he served as MP for Darlington and has held several ministerial positions, most notably as Secretary of State for Defence under both David Cameron and Theresa May.
Despite intending to step down end of the current Parliament's tenure, he said he did not "want to commit again for what could be another five years" if the country has a snap election in the coming weeks.
In a statement, he said: "Sadly I have decided that this parliament will be my last. I have served as an MP, for both Darlington and Sevenoaks, for more than 30 years – quite long enough
"I want to thank all my constituents for their support and encouragement. Wendy and I will continue to live in the constituency and to be involved locally."
Sir Michael was not among the rebels who voted against the government this week, despite campaigning for Remain in 2016, and he said he has been considering his retirement for some time.
Earlier this week, Sir Michael warned No 10 that expelling Tory rebels "sends the wrong message to Remainers" and could drive away voters.
He hoped that senior figures like Philip Hammond would be able to appeal the decision.