This Row Over Jamie Oliver's Jerk Rice Gets Very Heated
20 August 2018, 15:00 | Updated: 20 August 2018, 15:24
When Ian Collins told a caller that the row over Jamie Oliver's jerk rice is "nonsense" things became incredibly heated.
The celebrity chef has found himself in the centre of a storm after he was accused of cultural appropriation over his new packet microwavable rice.
The "Punchy Jerk Rice" has angered some, with Labour MP Dawn Butler questioning whether he even knew what jerk was.
The shadow equalities minister tweeted: "Your jerk Rice is not ok. This appropriation from Jamaica needs to stop."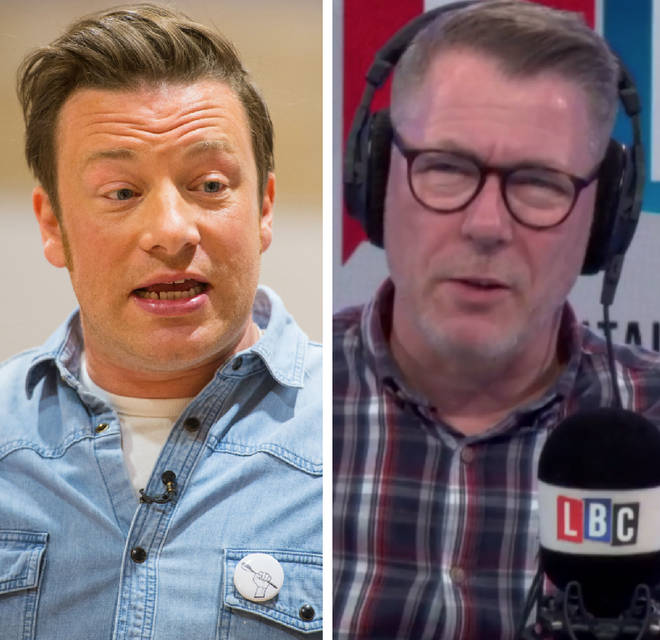 - Levi Roots: Why Jamie Oliver's Jerk Rice Is NOT Jerk
Ian said the politician was talking "hokum" - but caller Diane phoned in to disagree with him.
She thundered: "If a black person was doing the rice, the white person wouldn't be buying it, but because it's Jamie Oliver he obviously gets that kudos to sell his products and make the money."
But, Ian replied: "If Levi Roots made jerk rice people would buy it."
To which the caller responded: "White people would not buy it."
The LBC presenter hit back: "Levi Roots is a millionaire because white people buy his sauce."
It was at this point the call started to get very heated as the pair battled it out.
Watch it unfold above.