Levi Roots: Why Jamie Oliver's Jerk Rice Is NOT Jerk
20 August 2018, 11:17 | Updated: 22 August 2018, 16:43
The entrepreneur behind Reggae Reggae sauce has told Nick Ferrari that Jamie Oliver's Jerk Rice doesn't have the correct ingredients to be called "jerk".
Labour MP Dawn Butler accused Mr Oliver of "cultural appropriation" after he released his own vegetarian version of the popular Caribbean dish.
Jamaican-born Levi Roots became a huge success after getting funding for his jerk cooking sauce on Dragon's Den.
And speaking to Nick Ferrari, he had the last word on whether Jamie's rice can be called jerk.
He said: "I cannot believe the farrago that this has caused. It's so unnecessary.
"Dawn's point was towards Caribbean people, who understood what she was saying.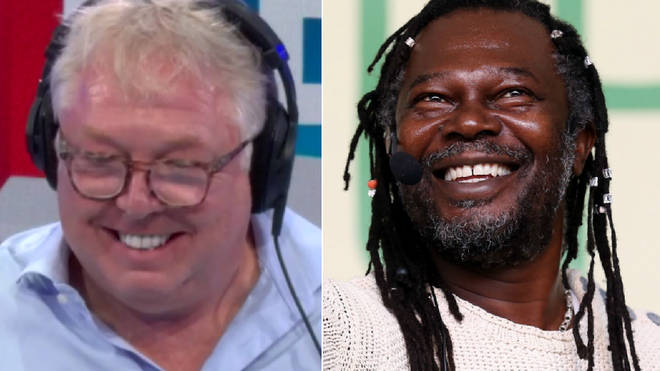 "Jerk is a flavour and a method of cooking. The flavour has to have allspice - or pimento - in it. If it doesn't have that in it, then you cannot refer to it as jerk, that's a Jamaican rule. That's coming from the government, because they felt they needed to protect this pimento.
"It's become an intellectual property for Jamaica, this allspice. It's grown in a particular part of Jamaica, a place called Accompong. You've got to travel high up in the hills to get to it.
"Without allspice, you cannot refer to it as jerk. And Jamie's recipe does not say it has the correct ingredient in it.
"Dawn's point was that if you're going to use the term jerk, you've got to have jerk in it."