Major disruption at Euston station as specialist police respond to incident
25 October 2019, 18:51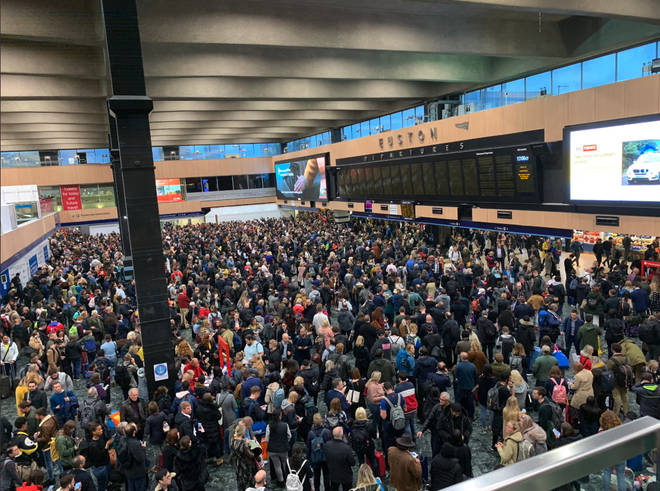 London Euston station is currently closed and all trains to and from the station are suspended, due to reports of a trespassing incident.
All services from London Euston station have been cancelled after British Transport Police officers were called to Wembley on Friday following a report of a concern for welfare for a male close to Wembley Central station.
The incident was reported to police at 16:25pm this afternoon.
National Rail said all lines between Euston and Watford Junction were blocked and trains will be cancelled or amended due to an "ongoing trespass incident".

Rail passengers are being warned not to travel due to major disruption on the West Coast Mainline into and out of London Euston this evening.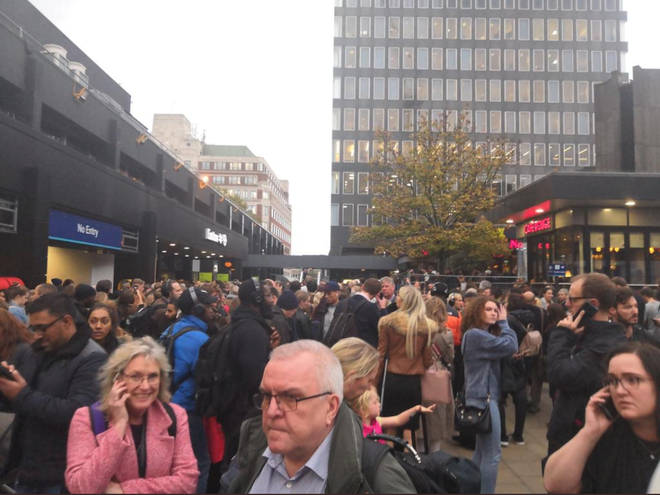 The station is facing travel chaos at rush hour, with both commuters struggling to get home and people having trouble getting away for the weekend.
Passengers are sharing pictures of their experiences at the station on social media.
Stay away from Euston unless your journey is vital. Meltdown. Zero trains leaving. I'm hiding in a corner in the foetal position pretending to be ok.

— Shelagh Fogarty (@ShelaghFogarty) October 25, 2019
On @VirginTrains service to #euston delayed due to the incident at Wembley. Hats off to the exceptional staff who are going to be late home to their families too - looking after us brilliantly

— Nathan Ansell (@Nansell) October 25, 2019
The station doors are closed to prevent overcrowding in the station.
The London Underground Bakerloo line is also suspended between Queens Park and Harrow & Weadlstone until further notice.
London Overground trains are all not running between London Euston and Kilburn High Road, and trains will not stop at Wembley Central.
Virgin Trains has tweeted that passengers who bought tickets on Friday will be able to use the tickets any time tomorrow (Saturday) due to disruption today.
Commuters are being urged to travel via King's Cross and Marylebone today instead.
#VTUPDATE If you're booked to travel on our services today 25/10/2019 your ticket will be valid for travel any time today tomorrow 26/10/2019. If you are travelling with or have connections with other train operating companies, please check your journey before travel.

— Virgin Trains (@VirginTrains) October 25, 2019
More to follow.