Shocking footage shows moment teenager kills army veteran, 82, with single punch
18 November 2023, 08:20
Teenager sentenced following the killing 82-year-old Dennis Clarke
This is the horrific moment a teenager punches an 82-year-old army veteran - a blow that leaves him unconscious and would eventually kill him.
Omar Moumeche, who was 16 when he launched his attack, killed Dennis Clarke with one hit at Derby bus station.
He has now been given two years in youth detention for the attack, having been convicted of manslaughter earlier this year.
Police have released footage of the moment Moumeche, of Derby, confronts Clarke on the afternoon of May 6, 2021.
Clarke spoke to a group of young people about their behaviour as they sat around on stairs at the Derbion centre.
He is seen leaving on CCTV and heading to the bus station, where he is followed by the youths.
Read more: 'I'll never get to marry my soulmate' says devastated boyfriend of teacher Ashling Murphy as killer is jailed for life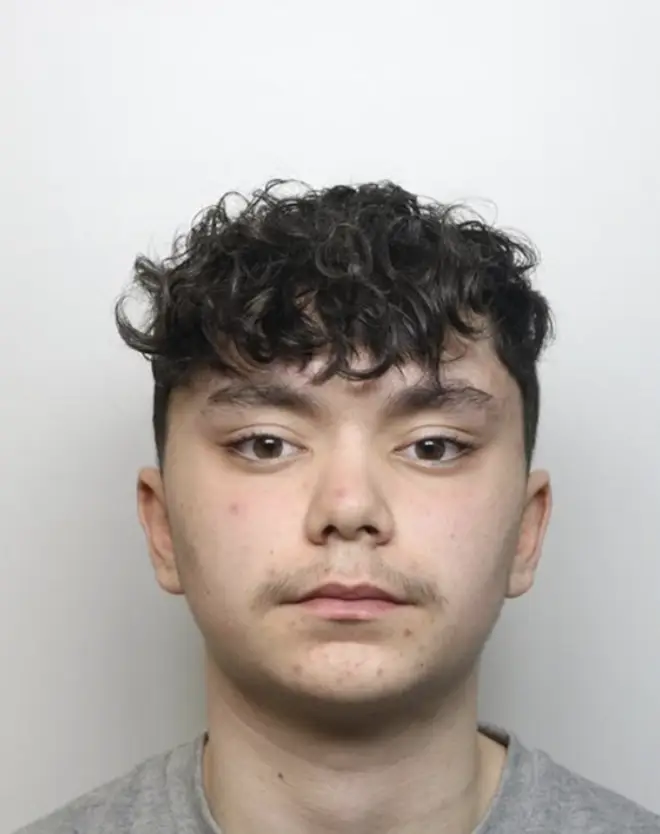 Three of them confront him there and Moumeche punches him, knocking him to the ground, before a bystander intervenes and grabs him.
Clarke, who served in the army in Singapore, was taken to hospital with serious injuries but he never recovered. He died nine days later.
Police said he was "well know and loved" and his family carried themselves with "absolute dignity" during the case.
Moumeche, who is now 18, went on to claim self defence but this was rejected by jurors in his trial.
Read more: Adam Johnson's girlfriend 'finds engagement ring' as ice hockey star was 'planning to propose' before his death
Two other boys were arrested at the time but no further action is being taken against them.
Derbyshire Police's Detective Inspector Mark Shaw said: "The tragic events of that day have had a devastating effect on both the families of Mr Clarke and of the defendant himself.
"Mr Moumeches' actions in that moment will have lasting affects both short term whilst he is serving his custodial sentence, and post sentence as he tries to move forward.
"I hope that this case will demonstrate how important it is to stop and take a moment before resolving any matters and avoid resorting to the level of violence and the consequences seen here.
"I would like to express my thanks to the family of Mr Clarke for the dignity shown throughout the entire criminal process and hope they can look to move forward and now focus on their fond memories of Dennis."