Who Is Gavin Williamson? Meet The New Defence Secretary
2 November 2017, 11:03 | Updated: 2 November 2017, 12:57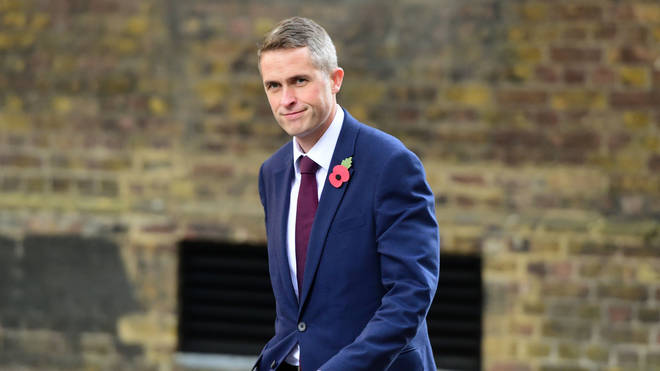 Chief Whip Gavin Williamson has been appointed Defence Secretary following the resignation of Sir Michael Fallon. This is what we know about him.
The 41-year-old was first elected at the 2010 general election. He is an MP for South Staffordshire.
The new Defence Secretary ​was born in Scarborough on 25 June 1976.
Gavin Williamson is state school educated and has two children.
He was Parliamentary Private Secretary to David Cameron.
He backed the Remain campaign during the EU referendum in 2016.
Since entering Parliament in May 2010, Mr Williamson became a member of the Northern Ireland Affairs Committee and Chairman of the All Party Group on Motor Neurone Disease. 
He was also elected to the Executive of the Commonwealth Parliamentary Association and spent three years as co-chairman of the Parliamentary Group on Design, because of his interest in the manufacturing and design sector. 
In August 2016, as part of David Cameron's Resignation Honours, Gavin Williamson was appointed a Commander of the Order of the British Empire (CBE) for political and public service.
Downing Street has announced that Julian Smith has replaced him as the Chief Whip.

As Secretary of State for Defence Gavin Williamson will have overall responsibility for the business of the department including:
Strategic operations and operational strategy, including membership of the National Security Council.
Defence planning, programme and resource allocation strategic.
International partnerships: US, France, Germany, Saudi Arabia, NATO.
Nuclear operations, policy and organisations.
Strategic communications.