Give Kim Jong-Un The Nobel Peace Prize, Caller Tells Ian Collins
19 April 2018, 13:20
After Nigel Farage said he was going to campaign for Donald Trump to receive the Nobel Peace Prize, this caller had other ideas…
Last night on his LBC show, Nigel revealed his plan to launch a petition for the US President to receive the honour for his handling of North Korea.
On Wednesday, Trump tweeted that Pyongyang and his CIA director Mike Pompeo formed a "good relationship" during a secret meeting.
It's the highest-level contact between the US and North Korea since 2000.
"I've been looking today at some of the rules and as an MEP I am able to nominate people for the Nobel Peace Prize," Nigel said from Strasbourg.
"And I'll be trying to get a petition of MEPs who support this idea."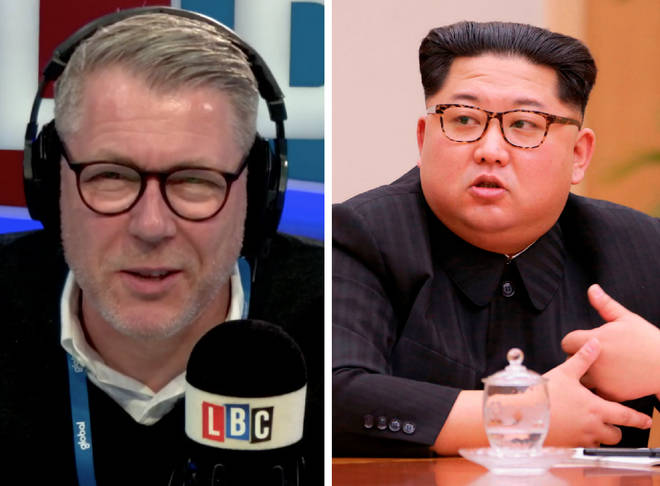 When Ian Collins brought up the subject on his late night phone-in Liz decided to put the cat amongst the pigeons.
"[Trump] shouldn't be given the Peace Prize because he didn't instigate this," the caller from Stoke said.
"There shouldn't be a prize given to anybody, but if there is it should be given to Un, Kim!
"Because he suggested it, Trump was probably just as surprised as anybody!"
So Ian asked: "If anybody should receive it, it should be Kim?"
Liz replied: "Well, yes."