The Road To Brexit: Theresa May Triggers Article 50
13 March 2017, 09:34 | Updated: 26 April 2018, 15:40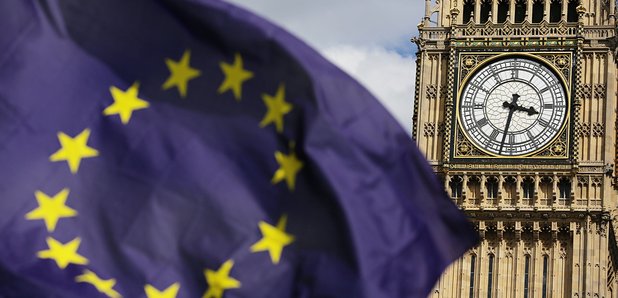 Theresa May has signed the letter to trigger Article 50 and starts the process for leaving the EU. LBC's Political Editor Theo Usherwood explains what happens next.
Article 50 gives Britain two years to negotiate new trade deals with other European Union countries.
How Did Theresa May Trigger Article 50?
Once Theresa May decides to trigger Article 50, she must inform Donald Tusk, the President of the European Council in Brussels, that Britain wants to leave. She will do this by sending Mr Tusk a hand-delivered letter. It is being delivered personally by Britain's ambassador to the EU, Tim Barrow.
Having written to Mr Tusk, she will inform Parliament in a statement to the House of Commons of her decision. EU leaders will then give their response to Britain's decision to trigger Article 50.
What Happens Once Article 50 Is Triggered?
It is thought the 27 other leaders will then hold an emergency summit in Brussels in early April where they will set out their key negotiating positions. This work has already been taking place and Mrs May's clear statement that the UK will leave the single market in exchange for tougher immigration controls indicates she is already aware of what is possible, and not possible.
But it will not be a straight forward task to agree red lines on issues such as access to the single market and border controls.
The situation is further complicated by elections in France in late April and possibly early May. Depending on who takes over from Francois Hollande could significantly impact any deal. Likewise, Germany goes to the polls in September – and the result could materially change what Britain gets in 2019.