Pound falls to three-year low against dollar ahead of Brexit showdown
3 September 2019, 12:02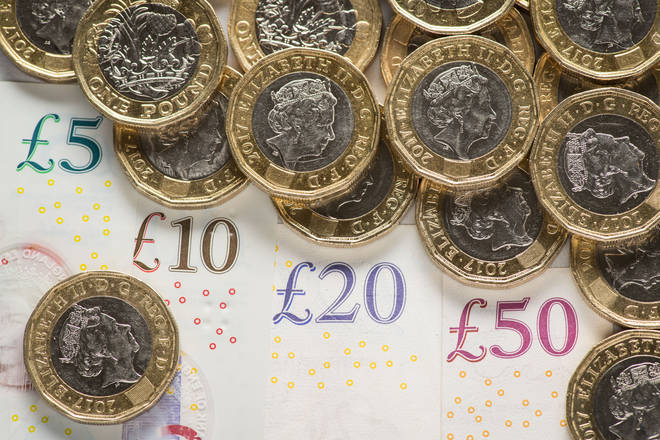 The pound has fallen to a three-year-low against the dollar amid uncertainty ahead of Tuesday's Brexit showdown in the Commons.
Sterling plunged below $1.20 on Tuesday – the lowest since a flash crash low of $1.15 in October 2016 – as MPs prepared to vote to block a No-Deal Brexit.
MPs will be voting on a cross-party bill to gain control of business in Parliament after the prime minister announced a proroguement from 9 September to 14 October - denying members vital time to debate and vote on laws which could prevent a no deal Brexit.
During a speech outside Downing Street yesterday, the prime minister initially said he would not call an election, but senior Tory sources claimed a 14 October election could be on the cards if party rebels do not fall into line.
Uncertainty surrounding the UK's exit from the European Union has also affected retail, with a fall in non-food sales as shoppers continue to wait and see how Brexit plays out.
In August, UK retail sales fell 0.5 per cent on a like-for-like basis, compared with the same month last year, according to the British Retail Consortium (BRC) and KPMG.
Helen Dickinson, BRC chief executive, said: "Greater economic and political uncertainty has driven down consumer demand.
"While the summer weather gave a small boost to food sales, this was cancelled out by a drop in non-food sales.
"Summer discounting and poor footfall have hit in-store sales particularly hard. If the Government wants to avoid seeing further store closures and job losses on the UK high street, they must take action."
The trade body is urging the Government to overhaul business rates to avoid more retailers going bust. But the Government has made no firm commitments.
Over the three months to August, food sales decreased 0.3 per cent on a like-for-like basis and increased 0.5 per cent on a total basis.
But, despite the rise in total sales for food, non-food sales during the period declined three per cent on a total and like-for-like basis, helping to drag down the 12-month total average to minus 2.6 per cent.