Scrap Trident To Pay For The NHS, Green Party Co-Leader Says
1 June 2017, 15:29 | Updated: 1 June 2017, 15:41
A former soldier has challenged the Green Party's co-leader over proposals to scrap Britain's nuclear deterrent to fund the NHS.
Jonathan Bartley joined Shelagh Fogarty to answer listeners' questions as part of LBC's Election Call.

The Green Party believes £110bn could be saved over the next 30 years and a "safer world" created if the Trident system was binned.

Mr Bartley told LBC the money could instead be used to fund Britain's health service - a point one caller wanted to pull him up on.

Craig from Wolverhampton asked the Green co-leader: "You say you're going to get rid of the nuclear deterrent to fund the NHS, what happens when Russia gets stronger and they start threatening us with nuclear weapons again?"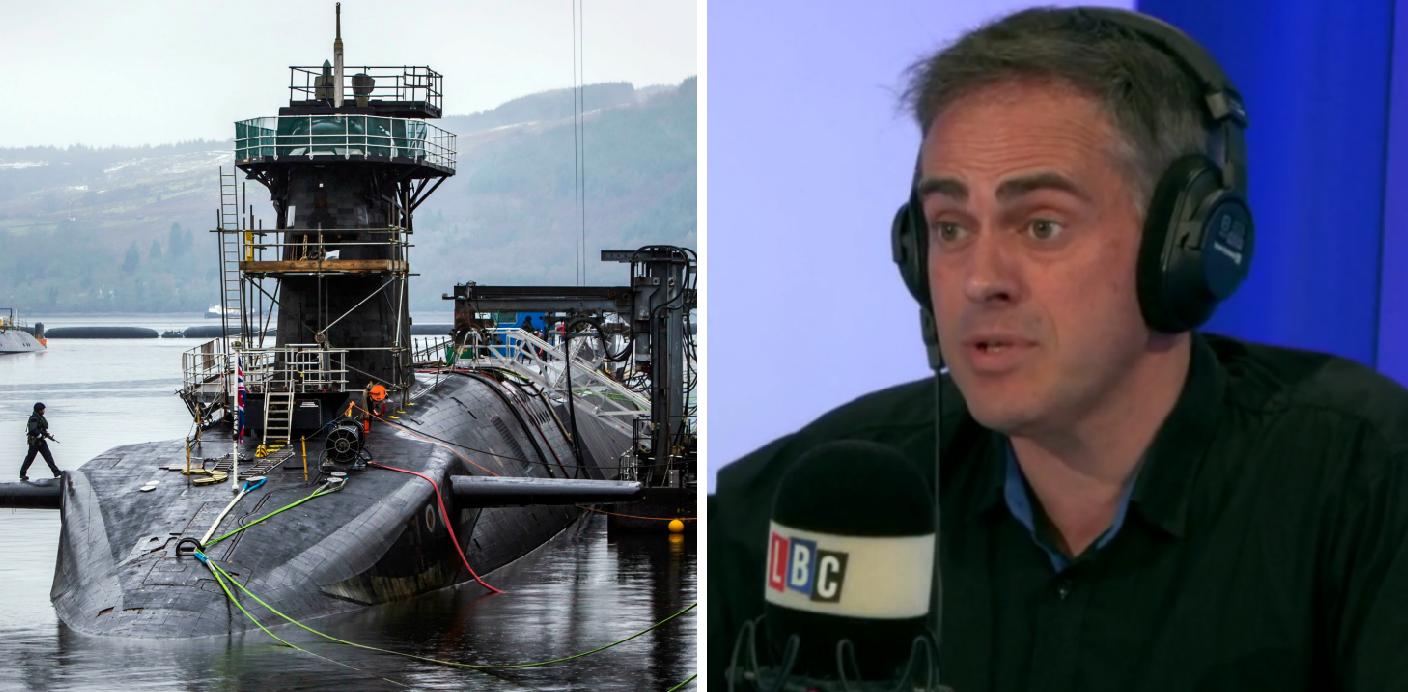 The politician responded: "We've had several field marshals and generals come out recently and say: 'That 20th century offer a nuclear deterrent isn't fit for purpose in the 21st century'.

"We've recently seen a cyber attack on the NHS, what happens if there is some sort of cyber attack on Trident?"

Unconvinced, Crag hit back: "I'll tell you why we renew Trident - it's because of Isis.

"If Isis gets hold of a nuclear weapon and uses it on the streets of London or wherever, then we've got the capability to react with a nuclear weapon."

Watch Mr Bartley's response above.