General Election: MPs react to 12th December election
29 October 2019, 22:11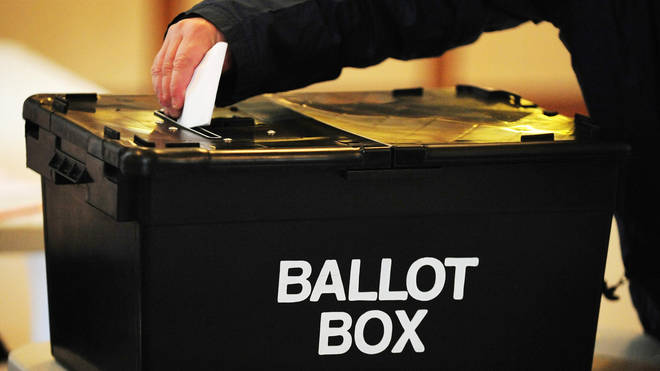 MPs have voted in favour of Boris Johnson's snap general election after last-minute backing from the Labour Party.
483 MPs voted in favour of the election, with just 20 voting against it.
The vote means parliament will be dissolved on November 6, with an election taking place just over a month later.
After the vote, Labour leader Jeremy Corbyn said: "This election is a once-in-a-generation chance to transform our country and take on the vested interests holding people back."
The choice at this election could not be clearer. A Labour government will be on your side, while Boris Johnson's Conservatives - who think they're born to rule - will only look after the privileged few.
"We will now launch the most ambitious and radical campaign for real change that our country has ever seen.
"This is our chance to build a country for the many not the few and fit for the next generation."
Responding to the vote, leader of the Liberal Democrats Jo Swinson said: "This general election will decide the future of our country for generations. It is our best chance to elect a Government to stop Brexit.
"The Liberal Democrats are the strongest party of Remain and will be standing on a manifesto to stop Brexit by revoking Article 50.
"This country deserves better than Boris Johnson and Jeremy Corbyn, and I am excited to take our positive, pro-European, liberal vision to the country as the Liberal Democrat candidate for prime minister."
SNP Leader Nicola Sturgeon said the SNP will launch their General Election campaign to "stop Brexit and demand Scotland's right to choose independence."
#GE19 is on and @theSNP is up and running. I'll be joining @AlynSmith in Stirling tomorrow as we launch our campaign to stop Brexit and demand Scotland's right to choose independence. Good luck to all our candidates and teams. #voteSNP

— Nicola Sturgeon (@NicolaSturgeon) October 29, 2019
Conservative MPs took to Twitter to praise the Prime Minister and announce their decisions to run for office again.
So here we go. #GeneralElection2019 on the 12th December and I'm proud to be standing again as the @Conservatives candidate. It has been the honour of my life to be the #CorbyEN MP - lots achieved but more to do! Here's to a campaign fought on the issues that matter. 🤞

— Tom Pursglove MP (@VotePursglove) October 29, 2019
Labour MPs also showed their wish for an election on Twitter and criticise the current Conservative government.
Owen Smith, Labour MP for Pontypridd, announced that he will not be running in December shortly after the General Election was announced.
I am laser focused on sorting Brexit, but I am ready for a General Election. No one could want to see a change in Government more than me. York deserves the houses that people can afford to live in, an NHS working for them, decent well paid jobs and a public vote on Brexit.

— Rachael Maskell MP (@RachaelMaskell) October 29, 2019
The Govt are offering a bad deal that will damage the country and could even break it up.

Their domestic offer is weak and their record is appalling.

Bring on the election https://t.co/rlhiD5gT6T

— Jonathan Reynolds (@jreynoldsMP) October 29, 2019
For political and personal reasons, I have written tonight to @jeremycorbyn informing him of my decision not to stand at the coming General Election. It has been a great honour and a privilege to serve the people of the Pontypridd Constituency. pic.twitter.com/mIxz8spZte

— Owen Smith (@OwenSmith_MP) October 29, 2019